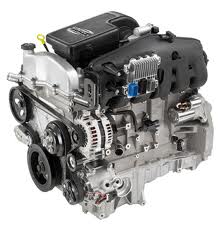 The closure of Oldsmobile by GM in 2004 was a shock to many vehicle owners as well as dealers that supported this brand.
New York, New York (PRWEB) November 06, 2012
Oldsmobile engines are still one type that is in demand by car owners, mechanics and others that replace engines in vehicles. The closure of the Oldsmobile brand has complicated the process of obtaining a quality used engine online or offline. The UsedEngines.co company has expanded its Oldsmobile lineup and has now decreased the cost of owning these engines. All in stock Oldsmobile engines have now received liquidation prices to help reduce engine replacement costs. This is designed to remain in effect until further notice. More information can be found by going to this link http://www.usedengines.co/oldsmobile/oldsmobile-engines-sale.
General Motors created the Oldsmobile brand as a separate entity where it remained in production for over 100 years. A range of passenger cars, sedans, luxury and minivans were produced during the lifespan of the Oldsmobile brand. The closure of Oldsmobile by GM in 2004 was a shock to many vehicle owners as well as dealers that supported this brand.
Buyers that purchase used vehicle engines could have difficulty finding Oldsmobile engines in stock from online and offline dealers due to the overwhelming inventory shortage. The new measures put in place by the UsedEngines.co company is helping to eliminate these difficulties.
The V6 and V8 engines that are part of the Oldsmobile family can be found for sale through some online sellers. A preowned engine could still give a car owner many years of reliable usage if the engine receives routine maintenance. One way that the Used Engines company is assuring its customers that purchase motors from its website that all inventory is high quality is through testing. Motors that are purchased and planned for future sale go through mechanic testing.
These tests are used to make sure the actual mileage, internal quality and external appearance meet the blue book standards for OEM engines. Mechanical and computer tests are now in use by some engine sellers that sell motors to the public. The results of these tests can quickly determine engine condition before buyers make a purchase.
Along with these tests, the UsedEngines.co company is also attaching warranty coverage to Oldsmobile engines and other brands that are in stock. These warranties provide the basic wear and tear coverage expected after installations of engines is complete.
The new domestic and foreign imports that are now part of the UsedEngines.co warehouse inventory were announced in October when these efforts were started. These upgrades are part of the new expansions taking place this year. More information can be found by visiting this link http://www.prweb.com/releases/used-engines-for-sale/website-domestic-imports/prweb10010071.htm.
About UsedEngines.co
Selling used engines has helped to catapult the UsedEngines.co company into one of the first positions in major search engines online. This company operates from a single warehouse and is able to stock most of the engines produced by Ford, Chevrolet, Chrysler, Dodge and Toyota. The used engine industry constantly changes due to demand for used vehicles although the UsedEngines.co company has found ways to expand. Incentives like free shipping and automotive engine warranties are two things that customers have responded to from this 21st century engine company online.