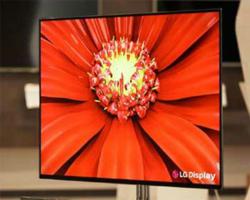 OLED TV is the Television technology of the future
Atlanta, GA (PRWEB) January 05, 2012
Editors at CEAG have unveiled a new section on lcdtvbuyingguide.com devoted solely to OLED TV. "OLED TV is the Television technology of the future." states Editor-in-Chief Robert Wiliey. "We are always ahead of the curve with information about new television technologies.
The site focuses on the differences between OLED Television technology and other technologies such as how OLED (organic light emitting diode) technology compares to plasma, LED, LCD, and even the very new QD or Quantum Dots as it is also called.
The article notes that last years Sony OLED TV won best of show at CES 2011 among all televisions and that CEAG editors believe the new LG OLED TV which has 55 inches of horizontal viewing area will be one of the biggest crowd-pleaser's at this years CES 2012 show.
CEAG Editors note that Sony is the only manufacturer thus far to produce an OLED TV for resale in the United States. The Sony OLED TV XEL-1 was reviewed by the authors when it came out in 2008 2008 before the recession caused a slowdown in OLED focus from manufacturers. The technology has been expensive to produce according the the authors.
CEAG Editors have also conducted a new comparison article on OLED Television vs. Quantum Dots (QD) TV technology. This article points out similarities and differences between the two technologies and notes, "So what is the major difference between these two upstart technologies? It looks like whether the color producing crystals are organic or inorganic is the primary difference. As we know, many of the first OLED had blue phosphors that only lasted about 7000 hours and we suspect the red and green phosphors were not much better. Now, those numbers have increased considerably. But OLEDs are made from rare earth materials and thus are expensive to produce as those materials become harder to get. Qds are made from inorganic semiconductor crystal substance which is one of the reason manufacturers are probably excited about the technology. It will likely be much less expensive to produce."
###