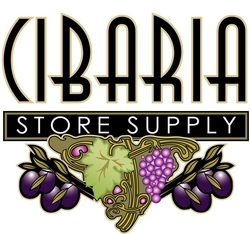 Americans are proving that they are growing in their maturity when it comes to tasting and selecting their olive oils.
Riverside, CA (PRWEB) September 22, 2010
Southern California based Cibaria International is launching a new division in response to the growing demand for upscale olive oils and vinegars. Cibaria's new division, Cibaria Store Supply, is on a quest to make boutique olive oils and vinegars readily available to consumers across the USA. Cibaria Store Supply will offer an array of Olive oils and vinegars from around the world that will journey directly to olive oil boutique stores which allow their customers to experience a "wine tasting" type of experience with each and every visit. Instead of wine, guests taste the olive oils and vinegars and are even educated on proper tasting technique, the differences in use, style, taste qualities, and how they can vary from region to region.
Olive Oil Stores are Exploding in Popularity - and Here's Why
With more and more discriminating food lovers attempting to re-create the same great dishes that they are accustomed to dining on at their favorite restaurants, it's no wonder that the demand for high quality ingredients has jumped immensely. While cooking with the finest ingredients isn't a new concept to many food lovers, health now plays a larger role than ever in creating nutritious meals that awaken the palate. Olive oils and vinegars have recently been spotlighted as the forefront of the demand of healthy ingredients, and Americans are proving that they are growing in their maturity when it comes to tasting and selecting their olive oils.
In fact, Americans are virtually demanding higher quality oils and vinegars as their tastes for superiority mature and become more discerning. While heart disease is the number-one killer in America, olive oil boasts amazing heart-disease fighting properties that olive oil connoisseurs are considering a nice addition to their new preferred ingredient. In 2004, the Food and Drug Administration announced that 2 tablespoons of olive oil per day may lower your risk of heart disease. This breakthrough brought validity to a claim that was once just a rumor among scores of nutritionists. In 2009, a monumental study by Northwestern University found that proteins associated with Alzheimer's disease are actually deterred by an anti-inflammatory compound that is naturally found is extra-virgin olive oil.
Amazing Quality and Unmatched Personalization
In an era where personal customization is continuously taken to new heights, being able to choose your olive oil's region, and knowing what crop it comes from is something that many people are finding increasingly novel. Having exact control over your olive oil's fruitiness or buttery taste, can be an amazing way to personalize any culinary experience. In addition to wonderful oils, balsamic vinegars can range in taste and style, as well as come infused with delicious flavors such as raspberry, cinnamon, and even passion fruit.
Cibaria's Gourmet Olive Oils and Balsamic Vinegars are available in wholesale and bulk quantities to those in the trade.
###