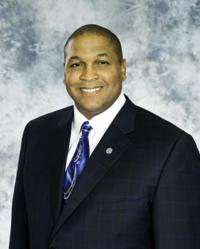 The only clear winner under the proposed changes is big labor; the clear losers are employees," says Bell. "This is a travesty in both practice and purpose against the very population the NLRB was created to protect.
Austin, TX (PRWEB) July 12, 2011
Oliver J. Bell, CEO of Oliver Bell, Inc. and founder of the Texas Labor & Employee Relations Consortium believes that despite political pressure, the NLRB must resist indulging the special interests of either employers or unions. Bell will argue that the NLRB's duty to protect the rights of employees to make a free choice regarding representation trumps the interest of any other party involved. The NLRB has an obligation to maintain and encourage a fair election process where employees have sufficient time to hear and process relevant information, ask questions and receive answers enabling them to make an informed decision.
On June 22, 2011, the NLRB proposed a new rule (RIN 3142-AA08) that would significantly change the representation election process stripping employees of valuable time they currently enjoy to make an important career and life decision to unionize or remain union-free. This change is in direct contradiction to the legislative intent of Congress who refused to enact similar changes in the failed Employee Free Choice Act legislation last year.
It is the opinion of Oliver Bell that the proposed changes favor labor unions by allowing them to cherry pick groups of workers for organizing in contrived "ambush elections." Ambush elections eliminate any semblance of fairness, equal access or due process. The artificial rush to judgment created by narrow time constraints will adversely impact voters (employees) by all but doing away with their access to legitimate information leaving them less prepared to make a potentially life altering decision.
Bell believes that the NLRB currently manages an excellent election process. "There is virtually no voter fraud, and all parties, especially voters, are generally impressed with the federal officials overseeing the workplace voting process," says Bell. The proposed, truncated process would begin the reversal of decades of NLRB standards for protecting employee rights and conducting a fair and balanced election process. "The current election process is not broken," says Bell. "If the NLRB seeks to 'modernize' or update the process, fine, but improving the process should not include limiting time for employees to hear the issues from either side."
Unions currently win about 68% of contested elections. Many labor unions seemingly support the shorter election process presumably because it will limit employers' opportunity to abuse employee rights in order to win elections. According to Bell, "the statistics do not support that this is a problem. There is a wild misconception that employers regularly fire employees who support a union during an organizing campaign. This statement couldn't be further from the truth and gives employers across this great country a bad name."
Bell continues, "if you look at the unfair labor practice charges filed this fiscal year, according to the NLRB, only 2.2% allege improper discharge during organizing. Of those allegations, less than 0.5% have actually been determined to involve illegal terminations! The numbers tell the truth. Over 99% of employers are exceptionally well behaved in this area contrary to myths advanced by certain groups."
Bell's testimony will show that there has been no legitimate reason asserted for changing the current election process which has a history of documented fairness and integrity for employees. "The only clear winner under the proposed changes is big labor; the clear losers are employees," says Bell. "This is a travesty in both practice and purpose against the very population the NLRB was created to protect."
Oliver Bell, Inc. is a labor relations consulting firm that provides pro-employee/pro-employer strategies for union and nonunion employers in the United States, Canada, Central America and the Caribbean. The firm's consultants work with clients to find the most effective approach to align organizational and stakeholder goals to enhance employee relations while reaching production, revenue, and safety targets.
The Texas Labor & Employee Relations Consortium (TLERC) is an invitation-only, professional networking forum of senior operations, labor relations, and human resources leaders across Texas.
Please visit us online or follow Bell on his blog at and on twitter @oliverjbell. Please click here for Information on TLERC.
###