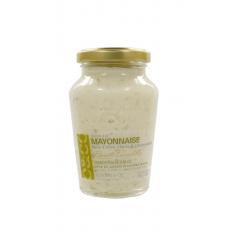 New York, NY (PRWEB) May 22, 2011
The quintessential smells of summer are as distinct and alluring as the change in weather itself. Fresh cut grass, flowers in full bloom, crackling bonfires and the perpetual aroma of sizzling meat on the grill fill the air with whimsy. With barbecue season shifting into full gear it is time to fire up the grill with some old favorites and add a few surprising twists to your barbecue repertoire.
Infused with candied lemon with hints of olive oil and capers, O&CO. has re-energized summer's quintessential staple, mayonnaise, by revisiting its subtle ingredients. Enlisting the help of Renato Piccolotto, the renowned head chef of one of the most prestigious hotels in the world, The Cipriani in Venice, O&CO. and Piccolotto concocted a light and creamy mayonnaise sure to replace tired barbecue sauces and amplify any grilled creation.
Catering to an influential international clientele, Piccolotto is highly respected in his field as the guardian of know-how and mastery in the kitchen. Piccolotto's admirable culinary talents compelled O&CO. to extend this exciting partnership to him so that O&CO. could share this remarkable chef with the world.
Revisiting an everyday sauce and foregoing the desire to create a recipe bearing a fancy name and expensive ingredients, Piccolotto's mayonnaise is the perfect accompaniment to a variety of entrees as the great taste and simplicity radiate through the creamy texture. Paired with grilled meat, a refreshing fish or as an accent to chicken salad, O&CO.'s mayonnaise sauce with olive oil, capers and candied lemons is designed to satisfy.
Savor in the sweetness of Venice this summer without leaving the confines of your kitchen by indulging in O&CO.'s mouthwatering mayonnaise sauce.
Potato Salad à la Mediterranean
Ingredients
1 medium Romaine lettuce
1 lb. waxy potatoes
4 hard boiled eggs
5 tbsps O&CO. Mayonnaise
O&CO. Fleur de Sel
O&CO. Black Pepper from Vietnam, freshly ground
Directions
1) Peel the potatoes and cook in a large pot of boiling salted water, until fork-tender. Drain and set aside.
2) Peel and coarsely chop the hard boiled eggs.
3) Wash and dry the lettuce and shred the leaves into large strips.
4) Cut the potatoes into large slices.
5) In a large bowl, layer the romaine lettuce, potato slices and eggs. Toss lightly with the mayonnaise, until all the ingredients are coated.
6) Sprinkle with fleur de sel and black pepper to taste. Serve either warm or at room temperature.
With a respect for tradition, O&CO. cherishes originality where tastes and smells converge to delight the senses. Emerging from the high Alpes-de-Haute, in the village of Mane, O&CO. became the brainchild of two men united around a common passion, the olive tree. Ten years since its creation, O&CO. has forged a new image of the olive tree, rooted in tradition but firmly anchored in the modern world. Their completely innovative concept has spread to seasonings, sauces, pastas, sweets, spreads and vinegar to bring the pleasures of the Mediterranean to you. View O&CO.'s full line of exclusive products at http://www.OliviersandCO.com.
# # #