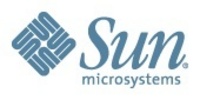 Sun has worked hard to architect a powerful, energy efficient platform for NBCOlympics.com that will rapidly scale for hundreds of millions of sports fans who look to the Internet for the latest events and results
NEW YORK (PRWEB) July 21, 2008
Powered by Sun's high-performance, eco-efficient systems, NBC's online coverage of the 2008 Olympic Games in Beijing will set a new standard in delivering digital content to viewers with live streaming of events, video archives of completed events, blogs, live chat, athlete profiles and many other unique features. Olympic fans will have access to approximately 2,200 total hours of live streaming Olympic broadband video coverage of 25 different sports on the site.
"Sun has worked hard to architect a powerful, energy efficient platform for NBCOlympics.com that will rapidly scale for hundreds of millions of sports fans who look to the Internet for the latest events and results," said Peter Ryan, executive vice-president, Global Sales and Services, Sun Microsystems. Miller said: "In 2008, NBCOlympics.com is redefining the Olympic experience and Sun Microsystems has been an important partner in that effort. We have recognized the growing online viewership for the Olympics and have worked with Sun to create a powerful and feature-rich Web experience for NBCOlympics.com."
The NBCOlympics.com site is supported by 160 Sun Fire X4450 and Sun Fire X4150 servers. These Intel® Xeon® processor-based x64 servers combine world-class performance, high compute density and storage with compact footprints and leading energy efficiency. In the lead-up to and during the games, Sun Services will provide installation, engineering expertise and support to NBCOlympics.com.
About NBC Olympics
NBC, "America's Olympic Network," owns the exclusive U.S. media rights to the Olympic Games, television's most powerful property, through 2012, which includes Beijing in 2008, Vancouver in 2010 and London in 2012. From August 8-24, 2008 NBC Universal will present an unprecedented 3,600 hours of coverage, highlighted by NBC in primetime with live swimming, gymnastics and beach volleyball. In August 2004, 203 million viewers watched as the networks of NBC Universal—NBC, MSNBC, CNBC, USA, Bravo, Telemundo, and NBC's HD affiliates—offered a then record 1,210 hours of Olympic coverage from Athens. For additional information, go to NBCOlympics.com. Merging news, results and schedules with extensive video coverage and an unmatched depth of unique story telling content, NBCOlympics.com will be the Olympic fan's hub for every aspect of the 2008 Beijing Games experience—from the most comprehensive TV schedules to learning how to connect to mobile, gaming, VOD and other digital destinations. NBCOlympics.com will provide approximately 2,200 hours of live event competition where users can choose from up to 20 concurrent streams encompassing 25 Olympic sports. In addition, the site will offer more than 3,000 hours of on-demand access to full-event replays and extensive highlights, including daily recaps of key events, best-of montages, commentator analysis and athlete-specific clips.
About Sun Microsystems
Sun Microsystems develops the technologies that power the global marketplace. Guided by a singular vision -- "The Network is the Computer" -- Sun drives network participation through shared innovation, community development and open source leadership. Sun can be found in more than 100 countries and on the Web at http://sun.com <http://sun.com/>
/Sun, Sun Microsystems, the Sun logo, Sun Fire, Solaris, and The Network Is The Computer are trademarks or registered trademarks of Sun Microsystems, Inc. or its subsidiaries in the United States and other countries./