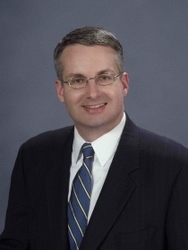 from zero to over $400 million in business within 3 years. That's how much Tom has helped us.
Richmond, VA (PRWEB) August 19, 2008
G Marketing, Inc., a firm of top marketing consultants and business coaches, announced today they are bringing the Olympics to the business world.
G Marketing will accept up to 100 firms across the nation for the 2008 Small Business Marketing Olympics. G Marketing will work one-on-one with each firm to improve their marketing results and increase their marketing return on investment for a low flat fee of $7,970 for unlimited support throughout the year.
Any firm that doesn't increase its revenue by at least 10 percent after 12 months of coaching will be paid $10,000.
"This is a low-cost, high reward, no risk program," said Certified Guerrilla Marketing Coach Thomas P. Marshall. "Small businesses are hurting in the current economic climate. Firms under $10 million in revenue many times don't have the marketing background to increase sales in a difficult environment. In the spirit of the Olympics, we wanted to help." Just like America's top athletes, selected businesses will work with top coaches to improve performance.
The focus of the program will be on the three key drivers of revenue:
1. New customer acquisition - Most businesses spend the bulk of their marketing budget in this category. Unfortunately, it is more costly to acquire a new customer instead of developing a deeper relationship with a current customer.
2. Sale add-ons - Many firms do not know their customers well enough to offer additional products and services at the time of purchase. However, adding additional needed products and services is one of the key ways of increasing revenues and profits.
3. Increasing purchase frequency - Once a client buys many firms have no system in place to follow up and encourage additional purchases. Depending on the industry, it is often three to six times easier and cheaper to sell to an existing client than to acquire a new one.
Firm after firm has seen extraordinary results from G Marketing Inc., and they have the testimonials to prove it.
Chuck Lucius of Independent Brokerage said that G Marketing helped his firm go "from zero to over $400 million in business within 3 years. That's how much Tom has helped us."
Lucius continued: "We've worked with Tom since we opened for business in 2005. His results, to say the least, have been extraordinary. We are the fastest growing firm in the history of our industry. Recession, what recession? I'm confident Tom can help any business."
Tim Brown from the Viable Group stated: "I've found Tom Marshall's process to be a thorough, well thought out marketing plan that delivers qualified prospects to my office. His staff has been excellent in responding to whatever needs I have, and the end result is that I have done more business in the first six months of 2007 than I did in all of 2006. Most importantly, my clients have benefited from Tom's logical approach, and I believe both my clients and I are better off after working with this fine group of people."
The testimonials go on and on, with quotes from just a few of the many satisfied customers available at http://www.gmofva.com.
For the Business Olympics, firms will have to submit an application and need to be spending at least 5% of their current revenue on marketing and advertising. More information can be found at http://www.gmofva.com or by calling 800-909-7648.
About G Marketing, Inc.:
With over 30 years experience helping businesses succeed, the principals of G Marketing have designed a cutting edge program for business growth to increase revenue, increase profits, and reduce stress. Notable successes include a start-up wholesale firm that went from nothing to over $400 million in business within three years and numerous firms that doubled revenue within 12 months. More information can be found at http://www.gmofva.com or by calling 800-909-7648.
###