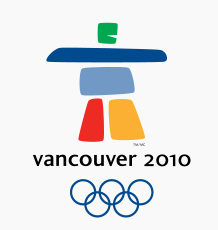 The 2008 Olympic Games attracted 4.7 billion viewers, or roughly 70% of Earth's population, making it the most-watched televised event in history
New York, NY (PRWEB) August 28, 2009
An expansive range of low cost television production services and remote studio locations have just been unveiled for the XXI Olympic Winter Games. Today's announcement showcases a long list of customizable turn-key opportunities for visiting news, entertainment and media companies wishing to originate programming from the site of the Olympics.
"The 2008 Olympic Games attracted 4.7 billion viewers, or roughly 70% of Earth's population, making it the most-watched televised event in history," according to Nielsen Media Research.
"While NBC Universal is the primary rights holder in the United States, the rest of the television community still tries to have a presence at the Games.
The New York based Productions NY LLC (ProductionsNY.com) has been tapped to manage a wide range of flexible crews and broadcast platforms for visiting media in 2010. The offerings include:
1) Fully staffed broadcast platforms and remote studios
2) Camera operators and ENG crews
3) Iconic stand-up locations
4) Expedited access to athletes and coaches
"The new services give broadcasters a wide range of production support from ENG crews or camera operators available by the day to fully functional remote HD control rooms attached to fixed sets with iconic Olympic views." said Tim Hayes, President of Productions NY. "We will also expedite requests for press credentials and athlete access making the entire process very easy, enjoyable and affordable."
90% of the most viewed programs in the history of television are Olympic-related so it is natural for everyone to try to take part. The Olympics have always been much more than a sporting event. The Olympics are a travel story, a lifestyle story, a news story, a local story in addition to being the largest sporting event of all time.
"We are ready to assist a variety of content creators including cooking shows, travel shows, talk shows, sports shows as well as local & national news programs," continued Tim Hayes.
Beyond that, Productions NY will manage live hits for small, medium and major market affiliates from around the globe who wish to report the daily news and medal counts from inside the heart of the action.
"We are trying to make it all very simple for our broadcast partners. We are well aware of the budget constraints of many companies. Though this new system, a local station or talk show can send a single reporter and we'll take care of the rest. We can even offer a special Olympic correspondent who can join their team and talk live with a station's in-studio hosts each day. We have also found creative ways to incorporate local sponsors into the Olympic reports. This should help drive more revenue and win more viewers for the participating affiliates."
Productions NY was founded in 2006. It is a full service television and live event production company. In 2007 Productions NY designed, built and assumed all management responsibilities for the new studio home of Entertainment Tonight and The Insider for CBS Paramount. In 2010 they will be managing many of the television broadcasts originating from the XXI Olympic Winter Games for both Olympic Rights Holders and Non Rights Holders alike. (ProductionsNY.com)
Tim Hayes is the President of Productions NY. Tim has been a leader in the world of live entertainment and broadcast television for almost 20 years. Starting as a concert promoter, he helped put together tours for some of the leading performers in the world from the Grateful Dead & The Rolling Stones to Paul McCartney & U2. From 1999 to 2006 Tim oversaw all daily studio operations for Good Morning America, 20/20, Primetime Live and Nightline at The Walt Disney Company's ABC Times Square Studios.
Ken Litwin is the Senior Vice President of Productions NY. During his 24 years as a television industry executive, Ken served as the senior executive responsible for production, operations and finance for Good Morning America, 20/20 and Primetime. In 2008 he served as the Executive in Charge of Production for The Tyra Banks Show.
Mark Weaver is the Director of Technical Design for Productions NY. He has been the lighting designer for ABC Network News since 1994 where he has worked closely with Diane Sawyer, Barbara Walter and Charlie Gibson. Mark will bring a world-class level of lighting design and technical experience to the XXI Olympic Winter Games.
Productions New York
274 Madison Avenue, Suite 1003
New York, NY 10016
212-213-4243
TimHayes (at) ProductionsNY.com
Contact: TimHayes (at) ProductionsNY.com
http://www.ProductionsNY.com
http://www.Olympic.org
###