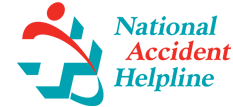 With large crowds of people expected for the Games, safety is paramount
(PRWEB UK) 19 July 2012
Beth Powell, Consumer Director at National Accident Helpline, says: "Being the largest sporting event ever to be held in the UK and with large crowds of people expected for the Games, Olympics safety is paramount. Overcrowding can lead to injury, so it's important that people plan ahead and use their common sense to minimise the risk of an accident."
During the Olympics there are special viewing areas called 'Live Sites' in public places such as Hyde Park and Trafalgar Square. The Games will be shown live on big screens, and these 'Live Sites' are expected to attract a million people in London alone.
The Government's vision is "to ensure a safe and successful Olympic and Paralympic Games in London 2012, and to deliver a genuine and lasting legacy", but with this volume of people coming together, the possibility of accidents taking place during the Games, cannot be ruled out.
In a recent interview with The Telegraph newspaper, Culture Secretary Jeremy Hunt has warned that the anticipated increase in visitors during the Games will lead to serious congestion, with even major 'Live Sites' such as Hyde Park likely to become full. He says that tackling logistical issues such as overcrowding has remained a priority as he attempts to turn "a good Games into a great one."
Beth added: "Everyone is looking forward to the Olympics, but consideration for your own personal safety and the safety of others is vitally important. If you're unfortunate enough to be involved in an accident that wasn't your fault – National Accident Helpline can help."
Olympics safety and travel tips from getaheadofthegames.com:

Plan ahead and consider all your travel options
Book your travel tickets early
If you're travelling by train or Tube, stand behind the yellow line on platforms and allow passengers off the train before boarding
If you see an unattended bag or package, don't touch it – let a member of staff or the police know immediately
Try to avoid walking alone at night. Keep to well-lit main roads and walking routes
Look after your belongings - make sure your bag is zipped and ensure your valuables are well hidden away
Visit http://www.london2012.co.uk to find out more about the London 2012 Olympics and the London Live Sites.
Notes to Editors
About National Accident Helpline:
National Accident Helpline is the biggest and most experienced personal injury claims company in the UK and has been championing consumers' rights and providing access to justice since 1993.