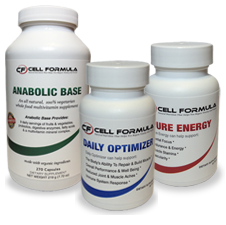 Following Team USA winning the Gold in Olympic Women's Beach Volleyball True Healthy Products announces a new offer for athletes pursuing development of their own game.
(PRWEB) August 10, 2012
Following Team USA's Olympic Women's Beach Volleyball gold medal performance, True Healthy Products announced a new offer for motivated athletes to improve their own game. This victory marks the duo of Kerri Walsh Jennings and Misty May-Treanor's third straight Olympic gold and the final time they will compete in the Olympics as a team. Jennings exclaimed, "If I wake up tomorrow and we have to replay this match I'm going to be furious, because it feels like I'm in a dream."
As athletes around the globe turn their attention to the duo's historic win, True Healthy Products has launched a new effort to help athletes understand the positive impact that all natural supplements can have on athletic prowess. The new free product reviews and informational reports being launched on http://www.truehealthyproducts.com/cell-formula-reports will assist athletes with supporting the body's ability to repair and build muscle mass, relieving joint and muscle aches, increasing energy, and increasing immune system response. The company hopes that aspiring olympians and athletes worldwide, inspired by Team USA's gold medal performance, will look into their all natural approach to improving their game.
Sports enthusiasts and Olympic hopefulls alike can now access these free reports and obtain this electrifying new offer at http://www.truehealthyproducts.com. The reports feature information on how all natural energy supplements can naturally improve an athlete's game, regardless of ability or experience level.
True Healthy Products is a nutrition company dedicated to offering the best customer service and latest products that range from all natural sports nutrition supplements, healthy dark chocolate, weight loss programs, revolutionary skin care and whole food vitamin supplements.
For more information visit: http://www.truehealthyproducts.com
Contact:
True Healthy Products, LLC
2460 North Courtenay Parkway, Suite 210
Merritt Island, FL 32953
888.400.2920