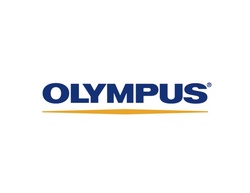 The addition of the prolactin assay to the already available Olympus fertility assays LH and FSH is an important step in the development of a panel of tests comprising from seven to ten percent of the test volume in a routine clinical laboratory
CENTER VALLEY, Pa. (PRWEB) May 27, 2008
The prolactin assay is a two-step immunometric assay with a very broad measuring range of approximately 0.05 – 300 micrograms per liter (1.06 – 6360 mIU/L). It measures quantitative concentrations of prolactin in either 50 microliters of serum or lithium-heparin plasma samples after 28 minutes of processing time. Each prolactin kit is sufficient to process 100 tests, and contains prolactin reagents, a single ready-to-use calibrator, and a single ready-to-use control. Reagents are stable on board the AU3000i system for 28 days.
"The addition of the prolactin assay to the already available Olympus fertility assays LH and FSH is an important step in the development of a panel of tests comprising from seven to ten percent of the test volume in a routine clinical laboratory," said Lorraine Damico, Director of Immunoassay Marketing for Olympus America Inc.
For additional information about Olympus assays visit http://www.olympusamerica.com, or contact Lorraine Damico at 1-484-896-5463; or via email at lorraine.damico@olympus.com.
About this test
The Olympus prolactin assay is a paramagnetic particle (DynaBeads®) chemiluminescent immunoassay for the in vitro quantitative measurement of prolactin in human serum or lithium-heparin plasma. It is standardized against the 3rd WHO Ref Standard 84/500 for human prolactin. The main physiological function of this fertility hormone is to promote female breast development and to initiate and maintain lactation. Abnormally high levels of prolactin are associated with female infertility, impotence and infertility in men, primary hypothyroidism and pituitary tumors. Determination of prolactin concentrations can also be useful in the diagnosis and treatment of hypothalamic-pituitary disorders.
About Olympus Diagnostic Systems
Olympus Diagnostic Systems provides innovative solutions that meet the high productivity demands of hospitals, integrated healthcare delivery networks, reference labs, blood banks, physician offices and pharmaceutical labs. Olympus offers the broadest standardized line of random access chemistry-immuno analyzers, along with lab automation systems, blood bank analyzers and reagents. Olympus solutions save laboratories time, maximize productivity, and deliver fast, reliable results.
About Olympus
Olympus is a precision technology leader, creating innovative opto-digital solutions in healthcare, life science and consumer electronics products. Olympus works collaboratively with its customers and its affiliates worldwide to leverage R&D investment in precision technology and manufacturing processes across diverse business lines. These include:
· Gastrointestinal endoscopes, accessories, and minimally invasive surgical products;
· Advanced clinical and research microscopes;
· Lab automation systems, chemistry-immuno and blood bank analyzers and reagents;
· Digital cameras and voice recorders.
Olympus serves healthcare and commercial laboratory markets with integrated product solutions and financial, educational and consulting services that help customers to efficiently, reliably and more easily achieve exceptional results. Olympus develops breakthrough technologies with revolutionary product design and functionality for the consumer and professional photography markets, and also is the leader in gastrointestinal endoscopy and clinical and educational microscopes. For more information, visit http://www.olympusamerica.com.
All trademarks and registered trademarks are the property of their respective owners.
PHOTOGRAPH AVAILABLE