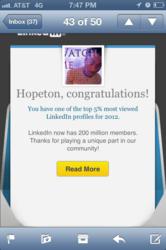 I like to compete against the impossible and win
Omaha, NE (PRWEB) April 02, 2013
Intellectual Expansionist SEO and Marketing is an online marketing agency based out of Omaha, NE. Owned by professional content strategist Hopeton Hewett, this marketing company is new to the competitiveness of online marketing. In order to produce power SEO results for their clients Hopeton applies content strategy to gain positioning in search rankings and deliver online visibility. They specialize in using a number of tool to meet their clients online goals such as:
Video Marketing
Article Marketing
Blog Posting
Graphic Design
Digital Design
Press Releases
With their successes, they have formed a nice client base but not all the people who need their professional services can afford them. That is the reason owner Hopeton Hewett has strategized the Intellectual Expansionist SEO and Marketing campaign to make their services available to more clients.
"SEO is about competing we compete online for our clients so they get more out of their online investment. I don't care about the money as much as I like to compete against the impossible and win. Whether that be for my online agenda or someone else's," says Hopeton Hewett. He goes on to say "With the release of our advance package, which is only priced at $99, is very affordable. We guarantee online visibility because our advance SEO package includes an item I have yet to see in any other SEO package anywhere".
The Intellectual Expansionist SEO and Marketing advanced SEO package includes:
30 sec to 1 minute video advertisement
4 blog post
2 press-release
Web Mastering
Key Word Analysis
Competitive Analysis
Social Book Marking
Profile Development
Winning SEO Strategy Consultation
The Owner believe that the video marketing alone is enough to target one to five keywords on prominent sites like Vimeo and YouTube. Establishing a high quality back link as well as giving their website a visual aide to help sell products and services. Including two press releases is another way to gain quality back links which will help enormously with online visibility in all three search engines. Intellectual Expansionist SEO and Marketing believes that this will have a boost in new customers and improve sales.
About Intellectual Expansionist SEO and Marketing:
We provide the best search engine optimization results because we focus on content strategy. The production of new and original content is the only way to reach the top of the rankings in search engine and we are the best at what we do. Producing original and high quality content faster getting our clients to the top of all three search engines. Call us at 402-547-7883 for a free SEO consultation.
Contact: Hopeton Hewett
Website: http://www.intellectualexpansionist.com
Phone: 402-547-7883