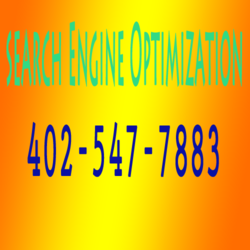 SEO(search engine optimization) should now be referred to as content strategy
Omaha, NE (PRWEB) April 26, 2013
Intellectual Expansionist Marketing and Advertising is one of the Omaha areas smaller online digital media marketing services but still they put forth tremendous effort to increase their online visibility. The services that they offer include:
Video Marketing
Content Strategy
Photography
Graphic Design
Digital Advertising
SEO
Owned and operated by professional content strategist Hopeton Hewett whose name is becoming synonymous with Omaha SEO because of his hard work in the field plans to introduce a search engine optimization package. The SEO package is meant to boost sales for Intellectual Expansionist Marketing and Advertising as well as increase customer awareness of the services that the business provides.
"SEO has become obsolete in Google since recent Panda and Penguin updates." says Hopeton. "What we knew as search engine optimization or SEO should be referred to as content strategy simply because that is what we have to apply in order to accomplish our goals. A business has to be able to produce new content in a variety of formats on a consistent basis in order to compensate for Google's recents updates."
Marketing companies have to recognize this element and be able to produce a wide range of content to deploy as necessary to get the maximum benefit for their clients. Actions and efforts have to generate results for client's websites in order to fulfill the duties of their job requirements.
Hopeton has produced multiple search engine optimization content strategies priced to fit any small businesses budget which he will be releasing over the next several months. The Gold SEO content strategy that being launched is $199 and it includes a video advertisement followed by a press release to give clients extensive online visibility.There are no contracts involved which allows customers to go month to month and gives clients the freedom to switch packages or companies if they choose.
If a person is not happy with the online marketing company that they are using then give Intellectual Expansionist SEO and Marketing a call at 402-547-7883 or visit their company website to receive a free competitive analysis or site audit. Visitors of their website may also view other content strategies offered by the marketing firm and compare to see if the SEO Gold package is right for their company or business.
The SEO Gold packages includes:
A High Definition Video Advertisement
6 Blog Postings
4 Press Releases
6 Digital Advertisement
Web Mastering
Key Word Analysis
Competitive Analysis
Social Book Marking
Profile Development
Winning SEO Strategy Consultation
Hopefully visitors to the Intellectual Expansionist Marketing and Advertising's website will find a content strategy that they think will work effectively for their business. When SEO is not enough contact professional content strategist Hopeton Hewett at 402-547-7883 in Omaha, Ne for the best online marketing results.
About Intellectual Expansionist SEO and Marketing:
Owned by professional content strategist Hopeton Hewett of Omaha, Ne Intellectual Expansionist Marketing and Advertising provides affordable SEO and online marketing services. They develop online profiles for their clients to increase visibility and ultimately increasing customers and sales. They have multiple content strategies for sale on their website ranging from $99 to $1499 making sure that they have something for everyone's budget and online campaign.
Contact: Hopeton Hewett
Phone: 402-547-7883
Omaha, NE