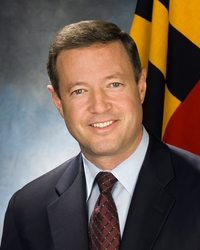 Governor O'Malley has been an advocate of GIS for years and has used GIS technology to improve government functions and service. We are delighted to have him speak at the seminar.
Redlands, California (PRWEB) July 30, 2008
On Sunday, August 3, 2008, Maryland Governor Martin O'Malley will address attendees at the 15th Annual ESRI Senior Executive Seminar in San Diego, California. Senior-level executives will gather at this event to discuss enterprise geographic information systems (GIS) and then attend the ESRI International User Conference, which starts August 4.
"GIS is an important part of our performance-based approach to government," said Governor O'Malley. "By analyzing our performance in a geographic context, we are able to reduce operating costs, increase revenue streams, and improve the quality of service we deliver to citizens. An efficient government is one that uses resources responsibly and effectively, and this approach to operations helps us achieve that."
O'Malley will discuss the performance measurement and management accountability programs StateStat and BayStat, which are largely based on the CitiStat model created in 2000 while he was serving as mayor of Baltimore, Maryland. StateStat monitors the performance of individual state agencies, tracking both inputs and outputs. BayStat evaluates state initiatives directed at improving the health of Chesapeake Bay and includes data from the state's departments of Agriculture, Environment, Natural Resources, and Planning. All three programs are based on the same four principles: providing timely, accurate information that is shared by all; rapidly deploying resources for real-time responses; creating effective tactics and strategies; and encouraging relentless follow-up and assessment.
For each of these programs, ESRI's ArcGIS technology provides a platform for managing geographic data and conducting analysis. With this geospatial technology, for example, staff can examine land protection and growth strategies, then prioritize funding.
"GIS allows leaders to visualize vast amounts of data, identify problems, and quickly make informed decisions that are critical to an organization," said ESRI President Jack Dangermond. "Governor O'Malley has been an advocate of GIS for years and has used GIS technology to improve government functions and service. We are delighted to have him speak at the seminar."
The ESRI International User Conference will be held in San Diego August 4-8. For more information, visit http://www.esri.com/uc.
About ESRI
Since 1969, ESRI has been giving customers around the world the power to think and plan geographically. The market leader in GIS, ESRI software is used in more than 300,000 organizations worldwide including each of the 200 largest cities in the United States, most national governments, more than two-thirds of Fortune 500 companies, and more than 7,000 colleges and universities. ESRI applications, running on more than one million desktops and thousands of Web and enterprise servers, provide the backbone for the world's mapping and spatial analysis. ESRI is the only vendor that provides complete technical solutions for desktop, mobile, server, and Internet platforms. Visit http://www.esri.com.
ESRI, the ESRI globe logo, ArcGIS, GIS by ESRI, http://www.esri.com, and @esri.com are trademarks, registered trademarks, or service marks of ESRI in the United States, the European Community, or certain other jurisdictions. Other companies and products mentioned herein may be trademarks or registered trademarks of their respective trademark owners.
###