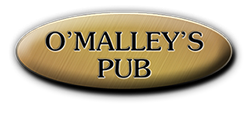 We were able to raise an additional $200 through just one of our raffles, along with concessions proceeds, for the Special Olympics.
Sterling, VA (PRWEB) September 12, 2013
O'Malley's Pub in Sterling, Virginia will be hosting the official after party for the Dulles Day Plane Pull® on September 14, 2013 from 3 – 9 PM. Money raised by participant contribution during the party will be given to the Special Olympics, who are the primary sponsors of the Dulles Day activities.
When asked about last year's party, Joanna White, O'Malley's food and beverage director, stated, "We were able to raise an additional $200 through just one of our raffles for the Special Olympics."
According to their official website, "The Dulles Day Festival & Plane Pull® is Special Olympics Virginia's 'heaviest' fundraiser, pitting teams of 25 against one another to see who can pull a 164,000+ pound Airbus 12 feet the fastest. All proceeds help Special Olympics Virginia provide year-round training and athletic competition to more than 11,000 athletes of all ages."
O'Malley's Pub, known for its fun atmosphere as well as money-saving deals, will be featuring many games, specials, and prizes for the Plane Pull participants as well as their friends and family. Some of the attractions include complimentary appetizers from 6-7 PM, DJ Magic with Karaoke from 3-9 PM, 10% off food while wearing your team shirt all day, corn hole games, and other cash prizes and raffles.
The pub has gone above and beyond to provide a welcoming scene for tired competitors to relax, rejuvenate, and re-hydrate all while having a lot of fun. To find out more information, visit http://www.omalleyspub.com/plane.