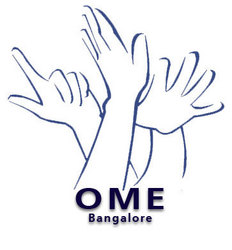 The attendees say ... "The amazing attendance from so many companies and knowledge sharing". "Focusing on the fact that it's a community and everyone chips in and shares insight/knowledge"
(PRWEB) September 14, 2010
It is not just the endorsement of IIM Bangalore and NSRCEL that we are boasting of but also the mentorship of Suryanarayanan A to help OME Bang take online marketing to a higher plane. We are a group driven by passion and encourage knowledge sharing and excellence in work.
Bringing together 500+ number of online registrations, this 6-month old community has logged in consistent presence of over 40 participants in every monthly event. This community is open to and invites professionals across industries to share and learn A to Z of online marketing. A one-of-its kind in India, OMEBang is a platform for people who have passion for SEO, social media, affiliate, PPC, web analytics and everything else that falls under the domain of online marketing.
A group of passionate young professionals come together every month discuss and educate small businesses and Online Marketers in and around Bangalore about Best Practices including SEO, PPC, Social Media, Analytics, Content and more. OMEBang has shared their members expertise with several businesses and more than 200 employees, entrepreneurs through its monthly meet up initiative.
The workshops and seminars are free of cost and this September 29th 5-30 pm - 8 pm, will be their sixth monthly event in IIMB Campus.
Agenda of the Event:

Introducing and objectives of the community
Online marketing best practices and discussion by Jayashree Ramasubramanian, IBM. Ex-Googler, Ex- Intuit Web Marketing Manager
Unconference – Discussion and planning of the objectives, goals and setting up standards
Discussion and case studies on success Indian businesses driving sales and traffic through online marketing including search engine optimization, paid search engine marketing,affiliate marketing and social media marketing
Minutes of the meeting and actionable items for attendees and group
Past events speakers and topics includes:
Raghava Sathish , IBM – Affiliate marketing
Preetam Venkky Catalyst Labs – All about Face book for businesses
Chaitanya, HP – Digital Marketing Analytics
Ranjan Jena, Vayama.com – Search Engine Marketing through pay per click
Suresh Babu Vayama.com – How search works
Attendees for these events include marketers, VP's, CEO's, marketing specialist, entrepreneurs, marketing managers/Directors, creative directors, E-Commerce manager, brand managers, analysts, specialists from companies like HP, Wiley Publications, Mondera, Vayama, TRX, Credirity, IBM, Sonata, Catalyst Labs and more.
Future of OMEBang:
Online Marketing as science! We would like to foresee OMEBang as a body of knowledge, building standards including online marketing community standards, with the help of like minded online marketing experts and enthusiasts coming together and create a community of passionate online marketing forum in one place helping each other thru mentoring new members. This platform will be a hub for all online marketers which will help, share knowledge and educate SME's, start ups through monthly events and workshops.
Please visit: http://omebang.eventbrite.com to know more about this event or visit the Online Marketing Enthusiast LinkedIn Group:
###