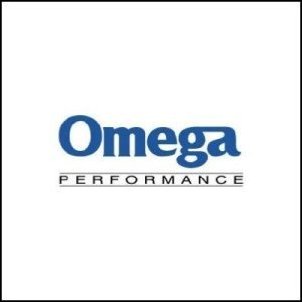 Charlotte, NC (PRWEB) June 26, 2006
Omega Performance announces a 60-minute, complimentary webcast teaching call center managers how to lead more successful employee coaching interactions. The webcast, Handling Resistance in Coaching, will be led by Anne Ivey, senior vice president and contact center director, and Connie Hritz, senior vice president of research and development, will be held Wednesday, June 28, 2006 at 12:00 PM EDT.
Ivey's and Hritz's presentation will focus on proven techniques for overcoming a key challenge call center managers face when coaching employees -- resistance. These call center experts, with decades of experience improving the performance of call centers around the world, will help attendees to identify the different types of employee resistance they may encounter in their coaching sessions, develop strategies to effectively address each type of resistance, and hone their coaching skills to feel more confident and in control. To register for the web presentation, go to http://www.omega-performance.com.
"Even the most experienced call center managers come up against resistance in coaching," said Omega Performance's Ivey. "When coaching is fair, specific, objective, and based on behaviors, the coach can feel comfortable that he or she is acting in the best interest of the employee and the company. Composure in the throes of resistance comes from being confident in the coaching approach a manager is applying. This webcast will empower attendees to move forward without questioning their resolve or wavering under the pressure of pushback from the employee."
Handling Resistance in Coaching is one in a series of web-based events Omega Performance is holding in 2006. Other events scheduled are as follows:
19 July Getting Employee Performance Back on Track
16 August Coaching for Next Level Performance
30 August Is Your Contact Center Aligned or Maligned?
4 October Is Your Contact Center Aligned or Maligned? 6 Actions to Maximize its Potential
9 October Delivering a Dynamic Customer Experience
18 October Creating a Sales Culture: First Steps
8 November Creating a Sales Culture: A Comprehensive Action Plan
About Omega Performance
Since 1976, Omega Performance has enabled more than 2,500 firms worldwide to drive and sustain improved business results. Omega empowers results-driven leaders with assessment, consulting, training, and coaching programs that are practical, effective, and proven. The company's call center solutions enable employees to strengthen customer relationships and loyalty, increase market share and share of wallet, and generate greater sales and service results. Omega Performance is headquartered in Charlotte, N.C., with major offices in Auckland, London, Melbourne, Sydney, Singapore, and Toronto.
Contact:
Laura Walker
Omega Performance
(704) 672-6060
# # #