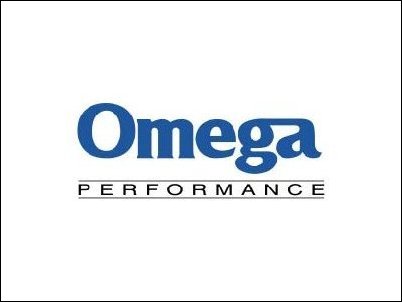 We look forward to developing relationships with Nigerian financial institutions and helping them to improve performance with our acclaimed consulting, training, and coaching solutions
Charlotte, NC (PRWEB) January 22, 2007
Omega Performance, leaders in employee development for financial services, announced today its expansion to Lagos, Nigeria, adding to its worldwide network. The company has nine offices with more than 200 remote locations in North America, Europe, Asia Pacific, the Middle East, and Africa providing corporations with performance improvement solutions to increase their business results.
"We look forward to developing relationships with Nigerian financial institutions and helping them to improve performance with our acclaimed consulting, training, and coaching solutions," said Mario Berard, president and chief executive officer of Omega Performance. "Competition in this industry is on a global scale and our presence in this market reinforces our commitment to the international financial services community."
The managing partner of the Nigeria office is Bayo Sanni. "I am excited to be part of Omega Performance," said Sanni. "There is a tremendous opportunity to enhance performance of the Nigerian banking industry and our preparedness to facilitate the growth potential that beckons the country. The lack of skilled banking professionals has, for long a time, constrained this opportunity and remains a major challenge for industry practitioners and regulators. Now, with Omega Performance, we can overcome this challenge by developing people's credit, sales, and customer service expertise and position our nation's banking industry for greater stability and profitability."
On Tuesday, 23 January, the company will host a briefing for heads of the Nigerian banking community. Entitled "Superior Performance through Employee Development," the briefing will be held at Eko Hotel & Suites, Adetokunbo, Ademola Street, Victoria Island from 8:30 a.m. to 11:00 a.m. Jim Ovia, managing director and chief executive officer of Zenith Bank Plc will deliver the keynote address. Following, Omega Performance's Michael Moore, managing director UK, and Margie Kensil, director of international sales will share global best practices on credit decision-making skills and sales and service distinction.
About Omega Performance
Omega Performance has enabled more than 2,500 firms worldwide to drive and sustain improved business results. The company is a wholly owned subsidiary of Informa plc (INF on the London Stock Exchange), the leading international provider of specialist information and services for the academic and scientific, professional and commercial business communities. Informa has over 150 offices in more than 40 countries and employs over 7,000 staff around the world. Omega Performance is headquartered in Charlotte, N.C., USA, with major offices in Auckland, London, Melbourne, Nigeria, South Africa, Sydney, Singapore, and Toronto.
Contact:
Laura Walker
Omega Performance
+1 (704) 672-6060
http://www.omega-performance.com
###