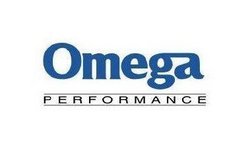 Charlotte, NC (PRWEB) September 10, 2007
Long-term success in today's sophisticated financial services environment requires commercial and corporate relationship managers and credit officers to understand, and be conversant with, key corporate finance fundamentals utilized by financial institution clients. However, most of these financial services professionals are trained to assess risk relative to the extension of credit; not on factors contributing to the significant investment decisions made by their clients. In response to this critical need, Omega Performance is offering a complimentary, 60-minute webinar entitled, "Corporate Finance: Viewing Investment Decisions through Your Customers' Eyes" on October 2, 2007 at 12:00 PM EDT.
During the session, participants will examine three decision criteria utilized by corporate and commercial clients, analyze the weighted average cost of capital for a firm, explore funding options available to firms, and review the importance of appropriately identifying and qualifying corporate finance candidates for financial institutions. As a result, they will gain a better understanding of their clients' investment decision criteria and be able to deepen client relationships through more consultative selling.
Omega Performance's Dr. Jerry Crigger, senior consultant: credit and risk and Victoria Martell, vice president, manager credit & commercial sales products, will co-host the webinar. "Omega Performance clients have successfully used concepts embodied in the field of corporate finance to assess risk and build profitable commercial credit relationships for more than 30 years," says Crigger. "Their best practices will be shared during 'Corporate Finance: Viewing Investment Decisions through Your Customers' Eyes.'"
For further information or to register for the webinar, visit http://www.omega-performance.com.
About Omega Performance
The financial services consultant, Omega Performance, has enabled more than 2,500 firms worldwide to drive and sustain improved business results. The company is a wholly owned subsidiary of Informa plc (INF on the London Stock Exchange), the leading international provider of specialist information and services for the academic and scientific, professional and commercial business communities. Informa has over 150 offices in more than 40 countries and employs over 7,000 staff around the world. Omega Performance is headquartered in Charlotte, N.C., USA, with major offices in Australia, Canada, China, New Zealand, Nigeria, Singapore, South Africa, and the United Kingdom.
Contact:
Karen Tunks
Omega Performance
+1 (704) 672-6055
info @ omega-performance.com
###