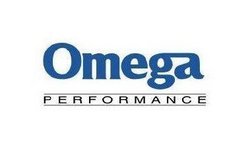 A New Era in Retail Financial Services: The Profit Potential in Creating, Advancing, and Sustaining Customer Connections
Charlotte, NC (PRWEB) January 22, 2008
A new paper by performance improvement specialist, Omega Performance, details how financial services companies can create an outstanding customer experience. "Research indicates that businesses of all kinds are going to extremes to provide consumers with things like IMAX theaters, restaurants, and even trapezes in their showrooms in an attempt to win their business," says Connie Hritz, Omega Performance senior vice president, research and development. For financial institutions striving to win customers but struggling with execution, Omega Performance's new paper outlines how financial institutions can achieve success without building trapezes in their lobbies.
The paper, "A New Era in Retail Financial Services: The Profit Potential in Creating, Advancing, and Sustaining Customer Connections," reveals the seven critical steps financial institutions must take to create an outstanding customer experience -- the key factor in winning and keeping customers -- according to the company's research and more than 30 years of work with financial institutions around the globe. The paper also includes examples of organizations that have successfully employed Omega Performance's recommendations to improve the customer experience and boost business results.
"In the competitive world of retail financial services, what matters most is delivering an outstanding customer experience that creates differentiation, attracts customers, and builds their loyalty," says Hritz. "Designing this experience and delivering it successfully requires a lot of hard work and commitment, but as many of our clients have shown, the rewards are well worth the effort."
Omega Performance has also launched 10 new retail financial services solutions that bring the best practice techniques detailed in the paper to life through consulting sessions, training workshops, and coaching methods. To learn more and to download a complimentary copy of the paper, visit http://www.omega-performance.com/solutions/consumer-banking.asp?VIPCode=8712.
About Omega Performance
Omega Performance has enabled more than 2,500 financial institutions, firms and corporations worldwide to drive and sustain improved business results. The company is a wholly owned subsidiary of Informa plc (INF on the London Stock Exchange), the leading international provider of specialist information and services for the academic and scientific, professional, and commercial business communities. Informa has over 150 offices in more than 40 countries and employs over 7,000 staff around the world. Omega Performance is headquartered in Charlotte, N.C., USA, with major offices in Australia, Canada, China, Greece, New Zealand, Nigeria, Singapore, South Africa, and the United Kingdom.
Contact:
Karen Tunks
Omega Performance
+1 (704) 672-6055
info@omega-performance.com
###