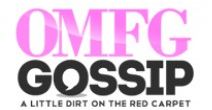 No diamond studded rattles, Versace diaper covers, or 24 karat teething rings for this Kardashian-West bundle.
Fort Lee, New Jersey (PRWEB) May 24, 2013
Marble Media LLC's online celebrity gossip blog OMGFGossip.com surprises readers with the baby-gift-of-choice for Kim and Kanye's impending offspring.
In the latest blog released on the OMFGGossip.com site titled "OMFG! Kim and Kanye Get Real Generous With Baby Gifts", Marble Media LLC blogger Nan C discussed the couple's kinder, gentler roles as mommy-and daddy-to-be may have unearthed an altruistic side of them that has never been seen before.
"We know them as the couple who invented self-indulgence, mastered shallowness, and know a thing or two about hedonism as an art form," Nan C says. "Between her Bentley and his Lamborghini, her diamonds and his furs, her lavish lifestyle and his equally lavish lifestyle, you may be wondering what baby gifts one should be considering for the offspring of such wealth and beauty."
No diamond studded rattles, Versace diaper covers, or 24 karat teething rings for this Kardashian-West bundle. Instead Kardashian and West have asked friends and family to donate generously to the Lurie Children's Hospital of Chicago. Ranked nationally in 10 pediatric specialties, the Lurie Children's Hospital is a 245-bed children's general facility, a teaching hospital that saw 10,948 admissions in the most recent year reported. It performed 4,211 annual inpatient and 13,070 outpatient surgeries, and its emergency room had 64,748 visits.
What would have likely been a decadent amount of money spent on baby gifts for the couple's progeny will instead be used to help sick babies in the neonatal intensive care unit (NICU) at Lurie Children's Hospital, and hospital administrators are genuinely moved by the gesture. In a recently released statement of thanks, a hospital spokesperson said, "Lurie Children's Hospital would like to extend its sincerest gratitude to Kim Kardashian and Kanye West for their thoughtfulness and support of the hospital."
The blog considers the possibility of impending parenthood contributing to the A-list couple's new found altruism, not that it matters. Their generosity has shown the world a side of Kardashian and West their fans (and detractors) may not have been aware of: the hero side.
OMFG Gossip is a part of Marble Media LLC's conglomerate of content-rich information distribution blogs offering tips, advice, encouragement and gossip on everything from fashion to health, marriage to tech consumer news and much more. For more information, visit the OMFGGossip.com website or Email info(at)OMFGGossip(dot)com.
About Marble Media LLC:
Marble Media LLC is a creator of high-quality, content-rich blog sites that provide expansive coverage of relevant information to readers who make up a wide range of demographics. The Marble Media LLC team of expert writers covers a wide range of specialties including travel, food, health, fitness, social media, marriage, parenting, technology, weight loss, fashion and much more. For more information on Marble Media LLC's offerings and advertising opportunities, visit the MarbleMediaLLC.com website, or Email sales(at)marblemedia(dot)com.
###