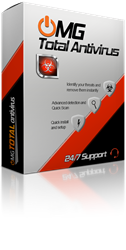 Our customers will be pleased to know that most of our software will have a free version to download.
Delray Beach, FL (PRWEB) April 07, 2014
OMG Tech Help is most known for their premium tech help service and exceptional customer support, but with over 100,000 clients and growing, OMG has decided to expand their services to include antivirus software and other products that will help customers optimize, protect, and update their devices.
JP Vasta, President and co-founder of OMG Tech Help states that, "We realize the fact that some consumers who call us for support don't necessarily desire a monthly or yearly tech support package, but rather a software program that will handle their current issue(s) in a few simple clicks. The challenges we face today while using our devices has a lot to do with privacy, security, and malicious threats. This is why we have developed the OMG Total Protection Suite to help our customers feel safe while using the internet."
While security plays a large role in the development of the OMG Total Protection line, the company also looks to provide downloadable products that will increase pc speed as well as a cloud storage service with unlimited storage space available.
"Our customers will be pleased to know that most of our software will have a free version to download and view," says Elliot Loewenstern, CEO. "We want consumers to try our products out before purchasing an upgraded version so they can see in real-time what our software is capable of."
OMG Tech Help recognizes the need for consumers to download a software product before purchasing. This version of the download has limited functions, but also allows the customer to experience the easy-to-use interface for each product offered and see the benefits of upgrading to the full version.
The estimated launch for the full OMG Total Protection Suite will be introduced this year by the summer, but consumers are urged to test the OMG Total Antivirus available now.
If you wish to find out more about the available OMG Total Antivirus software, you can view it here.