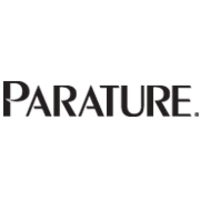 Bob is truly deserving of this award as evidenced by his many impressive accomplishments in his tenure here.
Vienna, VA (Vocus) April 24, 2010
Parature, a global leader in on-demand customer service software, announced today that Parature Chief Financial Officer, Robert Aldrich was named a SmartCFO by Washington SmartCEO magazine. The award recipients were selected by an independent panel of financial experts based on the nominees' demonstration of how the various projects and processes they have implemented have been instrumental to their company's success and how their role as CFO plays into the executive management team's objectives and growth strategy. The SmartCFO award honors the Greater Washington region's top chief financial officers, not only for their financial expertise, but for serving as principal confidants to their company leaders and becoming trusted advisors that their CEOs can rely on to carry out the mission and vision of the company.
Washington SmartCEO magazine, along with presenting sponsor Justin Bradley, honored the winners at the annual awards reception on April 21, 2010 at the Homer Building in Washington, DC. The winners are profiled in the April 2010 edition of Washington SmartCEO magazine.
"Bob is truly deserving of this award as evidenced by his many impressive accomplishments in his tenure here," stated Parature CEO, Tim Davenport. "He has been instrumental to our aggressive growth strategy demonstrated by a $16 million venture capital raise, the identification of key areas for improvement, increasing efficiency and improving communication, all within his first year with the organization. Bob subsequently contributed to significant company growth in 2009 when businesses around the country had reduced profits and tightly held budgets. Bob is the quintessential team player who leads by example; he is consistent, dedicated, enthusiastic, and a pleasure to work with due to his incredible energy, friendly personality and optimism."
Parature enables any organization to fundamentally change the way they support their customers through its Software-as-a-Service (SaaS) delivery and integrated, intuitive design that empowers organizations to better and more efficiently serve, support, engage with and retain customers in today's Web world. Parature Customer Service™ software integrates a customer portal, rich knowledgebase, ticketing, and a host of other modules in one dynamic, tightly unified system that allows organizations to effectively manage all of their support needs. Parature software increases efficiency across entire organizations, improving processes among customer support, operations, development and sales.
Parature, Inc.
Parature enables organizations to better serve, support, engage with and retain their customers via the Web. Industry-leading, on-demand Parature Customer Service™ software provides customer service organizations with a comprehensive, multi-channel way to meet the growing expectations of their customers. With more than 10 years experience, Parature serves organizations in a wide variety of industries worldwide and helps support more than 16 million end users. Parature is among Inc. Magazine's Top 100 Fastest Growing Private Software Companies and is the recipient of numerous product, technology, and leadership awards. Today, the Parature name is synonymous with innovation and value in Web-based customer service software, strategies and best practices. Parature is headquartered in Vienna, Virginia with offices in San Francisco and the U.K. For more information, visit http://www.parature.com or follow @parature on Twitter.
###