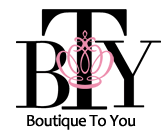 "We searched high and low for the right e-commerce fit. OrderDynamics provided the best out-of-the box solutions as well as the ability and willingness to flex and grow with our company." Ann Smith, Co-Founder of BTY
Toronto, ON (PRWEB) May 12, 2011
After a surge in growth in the past two years, BTY has decided a new eCommerce platform is needed to continue to outpace its competition. The retailer of the hottest designer clothes worn by celebrities has been taking the market by storm through its fast-paced marketing tactics, integrating social media, and its ability to fulfill the fastest trending items in celebrity fashion. As order volumes are at the highest levels ever, BTY is in need of a new eCommerce platform, one designed to help mid-sized online retailers grow and can guarantee site reliability, something that's been challenging with such electric growth.
"Although we continue to grow at a significant rate, we've simply outgrown our current platform, both in technology and their ability to service us" explains Ann Smith, Co-Founder of BTY. "OrderDynamics proved to be a great fit both in service model and their proven ability to help their clients grow after moving onto their platform" continues Smith. As part of its Software-as-a-Service (SaaS) eCommerce platform, OrderDynamics includes proactive account management guidance designed to keep merchants on a constant path of success. The service includes a dedicated account manager and ongoing new feature releases to the eCommerce platform at no extra costs. In addition, each client receives a comprehensive Service Level Agreement (SLA) that holds OrderDynamics accountable for the uptime, performance, and reliability of each website it powers. "We searched high and low for the right ecommerce fit. OrderDynamics provided the best out-of-the box solutions as well as the ability and willingness to flex and grow with our company." adds Smith.
"We're very excited about this project and helping Ann and Debbie grow their business" says Michael Turcsanyi, President of OrderDynamics. The new website is slated to launch in June and will incorporate many exciting features like Site Search and Search Merchandising, Guided Navigation, Targeted Banner Personalization and Recommendations, Mini Cart, Mobile Commerce, and more!
About BTY
BTY evolved from what started as a small locally-based accessory style business into a multi-million dollar celebrity style online boutique. The initial concept was "bringing the boutique to you" via the online medium. Back in 2004 when the online store started to take off, bringing boutique and celebrity style items was a new concept for many shoppers. Fast forward to 2011 where shopping online is the preferred method for many customers. The long name has been dropped and the more sophisticated abbreviation, BTY has taken its place. BTY's owners, Ann Smith and Debbie Susich have always been flexible and ready to adapt to the market on a dime. Visit http://www.boutiquetoyou.com for more information.
About OrderDynamics Corporation:
OrderDynamics Corporation is a privately owned eCommerce platform service provider for high-growth B2C and B2B businesses. The success of OrderDynamics is highly attributed to its Software-as-a-Service (SaaS) eCommerce model and Dynamic Merchandising concepts which provide superior control and help drive revenue. The OrderDynamics solution caters to multi-channel retail, manufacturing, business-to-business, and complex online retail. OrderDynamics officially launched its On-Demand eCommerce Platform in 2006 after 2 years of research and development.
###