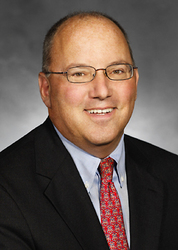 The sole purpose of our company is to dramatically improve the success rate of the onboarding process, while significantly reducing the failure rate, which we've done
New York, NY (Vocus) March 10, 2009
"Moving into a new job is among the toughest career challenges you'll ever face. 40 percent of newly hired executives fail within 18 months, and many more new employees simply fail to distinguish themselves." Those are the of the words of George Bradt, whose Stamford, Connecticut company, PrimeGenesis has seen an increase in business in recent months. "The sole purpose of our company is to dramatically improve the success rate of the onboarding process, while significantly reducing the failure rate, which we've done," according to Bradt, a former Coca-Cola executive.
With the US economy in a deep recession, onboarding has become the paramount strategy in a successful career transition. On the popular career management Internet radio program, TotalPicture Radio, Bradt, who wrote "the book" on onboarding, "The New Leader's 100-Day Action Plan: How to Take Charge, Build Your Team, and Get Immediate Results," explains why. "It's the economy: Executives have very little time to deliver significant business results. They need to hit the ground sprinting. There's another dimension to onboarding which now has the full attention of corporate boards and senior management -- succession planning."
According to Bradt, "When I started Primegenesis in 2002, no one knew what onboarding was. Now, companies with 25 employees know what it is, and know it's important. Which is not to say they know how to successfully implement an onboarding plan." Pausing for emphasis, he continued, "If you are offered a job, especially at an executive level, and you don't prepare before you start, you're already way behind and in the 40 percent failure danger zone. The alarms will go off the minute you walk through the door."
Peter Clayton, the producer and host of Total Picture Radio, interviewed Mr. Bradt at a breakfast meeting at the Harvard Club, New York City, in 2007, when the first edition of The New Leader's 100-Day Action Plan: was published. The second edition of the book was just released. Given the imploding employment market that exist today, Clayton wanted to tap into Bradt's considerable knowledge again. "In this job market, in this economy, you can't afford to be casual," Bradt told the radio host.
Clayton asked, "Considering the job market – or lack thereof – many job seekers will jump at any employment offer they receive. What's your advice?" Answer: "My headline is, look before you leap. Taking any new job requires a leap of faith, and the more you know, the better." Bradt continued, "We've identified seven land mines risks. Even highly experienced executives miss some of them: There's an organizational risk, there's a role risk, there's a personal risk, a relationship risk, learning risk, delivery risk, and finally, an adjustment risk."
Thorough much of the 30 minute conversation, Mr. Bradt explains each of these seven "land mines" in considerable detail.
Covering the interview process, Bradt had this to say. "There are only three interview questions, ever: Number one, can you do the job; number two, will you love the job; and three, can I tolerate working with you? So, if you've answered those questions honestly, meaning my strengths are a match for this job, my motivations are a match for this job, and finally, I am a good fit for this job. And yes, in this market you'll need to be more flexible than you've ever been."
Mr. Bradt concludes the interview telling Clayton about several new initiatives launched by his consulting firm. Expanding on the success of The New Leader's 100-Day Action Plan, and demand for PrimeGenesis' core program, the company has added two interactive learning tools: newjobprep.com, and OnboardingProgram.com. They've also started a weekly half-day Onboarding Prep Workshop, held in their Stamford, Connecticut offices.
About George Bradt:
George Bradt, Founder and Managing Director, has a unique perspective on helping executives accelerate transitions based on his combined senior line management and consulting experience. Prior to founding PrimeGenesis, George served as chief executive of J.D. Power and Associates' Power Information Network spin off and in general management, marketing and sales at Coca-Cola in Europe and Asia, Procter & Gamble and Lever Brothers. He holds an AB from Harvard University; and MBA from Wharton.
About PrimeGenesis:
Executives have very little time to deliver significant business results.  A new leader who enters on day one without a well-researched and structured plan is already behind, with the odds stacked against him/her. PrimeGenesis' proprietary executive onboarding and transition acceleration process prepares executives for a high-impact day one, then takes the executive and team through a 100 day process that establishes a high performing business group aligned around shared purpose and a results-driven strategic action plan. The process kicks off all key strategic, operational, and organizational management processes. Their clients include: American Express, Fisher Scientific, Johnson&Johnson, Liz Claiborne, Elsevier, Cornell, The New York Public Library, and The Nature Conservancy.
###