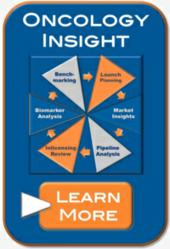 As experts in the field of oncology, it is imperative that we capture this vital meeting virtually in its entirety.
Wyomissing, PA (PRWEB) May 16, 2013
Pennside Partners Ltd, a full-service pharmaceutical and biotechnology consulting firm, will send a contingent of nine oncology experts to attend the 2013 annual meeting of the American Society of Clinical Oncology (ASCO) to be held May 31-June 4 in Chicago. The team will gather and document information from numerous presentations and gain valuable insights from interactions with oncologists, nurses, allied health professionals and patient advocates who are key thought leaders in their field.
"This is the most important oncology conference of the year," said Judi Space, Pennside's Director of Oncology. "As experts in the field of oncology, it is imperative that we capture this vital meeting virtually in its entirety. We always have a large team at ASCO in order to fully analyze the implications of the latest research for pharma and biotech companies. Insights provided by these experts deepen our knowledge and understanding of the oncology universe."
ASCO features cutting-edge scientific presentations and comprehensive educational content. Over 25,000 oncology professionals from a broad range of specialties are expected to attend. The latest breakthroughs in progress against cancer based on over 5,000 abstracts will be showcased, with important and sometimes immediate implications for patient care and practice. New data releases for every cancer tumor type will be presented with important breakthroughs showcased at large plenary sessions attended by thousands of oncology professionals.
A key theme of the conference is the burgeoning use of immunotherapies, including vaccines and PD-1 agents, in multiple oncology indications. This relatively new area of therapeutics builds on earlier successes of CTLA4 blockade and the prostate cancer vaccine to offer the promise of new options after many years of failures. Another important theme is the use of molecular subtyping through whole genome analysis as a way to properly direct therapy in an exceptionally personalized way.
About Pennside Partners Ltd
Pennside Partners Ltd is a leading business development consulting firm serving the pharmaceutical, biotechnology, and medical device sectors worldwide. Pennside's expert team includes an extensive in-house staff of highly qualified MDs, pharmacists, nurses, scientists, and marketing and sales experts, combined with an expansive network of contacts throughout North America, Europe, Asia, and South America, supplemented by an exclusive key opinion leader database. As a result, the needs of their pharma and biotech clients receive immediate attention in the form of incisive and actionable intelligence that clients leverage to receive a stronger return on their business development, competitive intelligence, and launch planning efforts.
Pennside's mission is to help their pharma and biotech clients rapidly formulate winning strategies & tactics by providing the industry's most accurate business intelligence and market insight. Find them at http://www.Pennside.com
About The American Society of Clinical Oncology (ASCO)
ASCO promotes and provides for lifelong learning for oncology professionals; cancer research; an improved environment for oncology practice; access to quality cancer care; a global network of oncology expertise; and educated and informed patients with cancer. ASCO is supported by its affiliate organization, the Conquer Cancer Foundation, which funds ground-breaking research and programs that make a tangible difference in the lives of people with cancer. Find them at http://www.ASCO.org