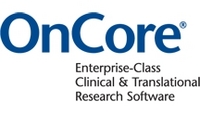 Of course we're continuously working to improve OnCore and every new version we release reflects that
Madison, Wis. (Vocus) April 5, 2010
This year's release of the OnCore Clinical and Translational Research Software, Version 10.0, represents thousands of hours of development effort and incorporates work done in eight collaborative projects with research organizations around the country.
"Of course we're continuously working to improve OnCore and every new version we release reflects that," said Anthony O'Hare, PhD, Chief Scientific Officer at PercipEnz Technologies, Inc., creators of OnCore. "What we're especially excited about with this version is bringing together the work that has been going on in several collaborative initiatives and making it available to all the OnCore centers."
Much of the new functionality being rolled out with Version 10.0 was previously only available to those research centers who were participating in specific collaborative initiatives. OnCore product development is heavily guided by these projects in which dedicated individuals from various centers devote their time and energy into planning, implementing and evaluating new functionality. One such project focuses on study financials management.
"Control of, and access to, real-time financials data continues to be top of mind for our centers," said O'Hare. "We devoted an entire team of developers to refining this functionality and delivering more tools for Version 10.0."
Removing barriers was another key focus in OnCore's development over the past year. New functionality in OnCore includes support for multi-center trials, a new Affiliate Network Administration portal, enhanced communication and reporting tools, and additions to the OnCore Software Developers Toolkit (SDK) for integration with other systems such as those for electronic IRB management.
But not all of the enhancements in OnCore Version 10.0 are about new functionality.
"OnCore is a mature product – it has been around for 10 years, after all. Because of this, we're able to pay attention to some of the finer points, too," said Srini Kalluri, President & CEO of PercipEnz. "I think OnCore users are going to appreciate all of the enhancements around personalization, workflow, and streamlining data entry that went into this version."
The OnCore platform is the product of PercipEnz Technologies, Inc., a software development company specializing in clinical and translational research informatics for midsized to large organizations. The nation's most widely adopted clinical trials management system (CTMS) among academic research organizations and cancer centers, the OnCore platform is the result of a decade of experience working closely with large research organizations, including many world-class NCI designated cancer centers and institutes funded by the National Institute of Health's Clinical and Translational Science Award (CTSA) program.
OnCore-CRM offers a comprehensive set of modules for managing all aspects of clinical research:

Protocol & Subject Life Cycle Management
Subject Safety Management
Protocol & Subject Calendar Management
Study Financials Management
Electronic Data Capture and Data Management
Paperless Committee Management with ePRMS
Study Information Portal
Custom Reporting Technology
The fully integrated OnCore-BSM product supports all aspects of biospecimen and biorepository management:
Inventory Management
Annotation Management
Requisition & Distribution Management
Correlative Study Sample Management
Flexible Reporting Capabilities
For information about the OnCore research informatics platform, contact PercipEnz Technologies at (608) 826-6000 or visit the company online at http://www.PercipEnz.com.
# # #