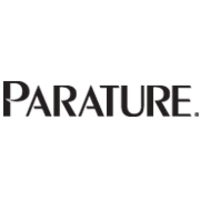 Parature continues to set the standard for service organizations worldwide with our complete dedication to bringing the most innovative customer service and support software to market
Vienna, VA (Vocus) July 1, 2009
Parature, the global leader in on-demand customer service software, announced the release of the latest version of Parature Customer Service™ software. Delivering new features, functionality and enhancements to improve the support experience for both its customers and end users; Parature enables organizations to excel in their customer service and support processes across multiple channels.
"Parature continues to set the standard for service organizations worldwide with our complete dedication to bringing the most innovative customer service and support software to market," stated Duke Chung, Parature CEO and President. "Parature Customer Service software delivers on the promise of multi-channel service and support and gives our customers one integrated software suite to easily manage all their customer interactions. In addition to being easy-to-use and affordable, our new release leverages cutting-edge technologies that our tech-savvy market demands. Parature's latest software release reflects the commitment we have to our customers' success and to providing the smartest, most efficient way for diverse organizations to deliver great customer experiences."
Parature's new release is the culmination of months of dedicated research and solicited customer feedback. The release focuses on support representative usability, robust chat routing and escalation, the ability for support team members to multitask across multiple support channels, comprehensive premium reporting and supervisory oversight of all chat activity. Delivering new feedback surveys tied to tickets and chat; a fully integrated new chat experience; and key improvements in email-to-ticket processing Parature continues to provide powerful software that enables organizations to serve, support, retain, engage with and maximize the value of every customer. The innovation of Parature Customer Service software includes:
Parature Chat – Completely Redesigned & Fully Integrated with the Parature Service Desk
Enable your customers and support team with a fully integrated, support focused, Chat application designed to meet the needs of the IM generation. Comprehensive integration with other Parature modules and routing of chats by availability and skill enables multitasking agents to be more productive across multiple support channels.
Parature API
Experience new Parature API features extended to include chat and support representative data, as well as easier integration via a new option to bypass validation.
Email-to-Ticket
Simplify the email support experience for both your customers and your support team with new email-to-ticket enhancements for an improved customer support experience, increased customer usability and more efficiency among your support organization.
Feedback
Effectively use the integrated customer feedback feature to capture information specific to a support issue upon ticket close or the end of a chat session, enabling you to easily evaluate customer satisfaction, as well as gauge your support team's performance.
Parature's Software-as-a-Service (SaaS) model enables customers to experience a seamless transition to Parature's latest release, with no software to download or IT involvement required. Parature will be rolling out this latest release over the coming weeks.
Parature enables any organization to fundamentally change the way they support their customers through its Software-as-a-Service (SaaS) delivery and integrated, intuitive design that empowers organizations to better and more efficiently serve, support, engage with and retain customers in today's Web world. The seamlessly integrated suite of Parature Customer Service™ software modules allows organizations to effectively manage all of their support needs without additional hardware, software and IT expenses. Parature integrates everything in one dynamic, unified system to increase efficiency across entire organizations, improving processes among customer support, operations, development and sales.
Parature, Inc.
Parature, the leader in on-demand customer service software, makes it possible for any business to leverage the Internet to provide outstanding customer service. The company's software-as-a-service (SaaS) delivery and integrated, intuitive design enables organizations to better and more efficiently serve, support, engage with and retain customers in today's Web world. Founded in 2000, Parature received the 2007 and 2008 Product of the Year Award from Customer Interaction Solutions magazine and has been named to the Inc. 5000 list of Fastest Growing Private Companies in America. Parature has been named to both the Washington Business Journal's list of Best Places to Work and The Washingtonian list of Great Places to Work. Headquartered in Vienna, Virginia, Parature is at work in organizations of all types and sizes, and helps support millions of end users worldwide. For more information, visit http://www.parature.com or follow @Parature on Twitter.
###