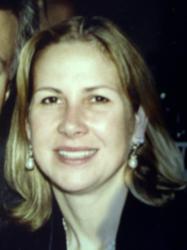 Vancouver, British Columbia (Vocus/PRWEB) January 24, 2011
Vancouver based Ondine Biomedical Inc. is excited to announce a £1 Million Award (approx $1.6 Million CAD) from the United Kingdom's Medical Research Council. This funding award sheds light on the importance of the continued development of Photodynamic Therapy (PDT) solutions in efforts to prevent Catheter Associated Infections such as Urinary Tract Infections. Urinary Tract Infections are the most common type of hospital-acquired infection (HAIs), accounting for more than 30% of all reported cases of hospital-acquired infections. Hospital acquired infections are the fourth largest killer in Canada.
"Successful results from this catheter associated infection prevention project would have immediate benefit in today's hospital environment, and translate into sizable savings of hospital costs and improve patient outcomes since urinary tract infections represent the largest source of hospital-acquired infections," said Carolyn Cross, Chairman and CEO of Ondine Biomedical, Inc. "Hospital-acquired infections globally represent tens of billions of dollars of direct and indirect costs each year as hospital-acquired infections, prolong hospital treatment, increase morbidity and mortality. Photodynamic Therapy is ideally suited for this application given its proven antimicrobial efficacy combined with its excellent safety profile."
Ondine Biomedical is collaborating with University College London and their partnership is unique in the fact that this developmental team is comprised of multi-disciplined experts, which will accelerate the commercialization process as it builds on many years of independent research, clinical experience and historic product development efforts. The highly regarded unit of expertise includes Professor Ivan Parkin, (Head of the Department of Chemistry, UCL) and Professor Michael Wilson, Professor of Microbiology (Eastman Dental Institute, UCL), and Ondine Biomedical, which is headquartered in downtown Vancouver.
"We consider this initiative to be a significant step towards the development of a major class of new medical devices that may have the potential to reduce the number of urinary tract infections acquired in hospital, thereby improving patient quality of life while reducing costs to the medical system," stated Professor Ivan Parkin, "Furthermore, proof of concept for application to urinary catheters will demonstrate a step-change in the prevention of catheter-associated infections and lead to the potential application of this novel approach to other catheter types, including Cardiovascular, Intravenous & Neurovascular catheters."
"I am thrilled that our groups have been able to secure this highly prestigious award. Having developed and introduced two previous PDT based products, this large financial support is betting that we can translate these past successes into a whole new category of important life saving products," said Carolyn Cross, Chairman & CEO of Ondine Biomedical Inc. "I have been determined to expand Ondine's mandate into the catheter associated infection arena as we do not know of any other technology being developed today, that has the potential to match PDT's ability to kill the hazardous biofilms and superbugs found in hospitals today. This is exactly the kind of financial and political support that will propel Ondine and UCL onto the world stage as innovation leaders in the field of preventing healthcare associated infections."
About Ondine Biomedical Inc.
Ondine Biomedical, Inc is developing non-antibiotic therapies for the treatment of a broad spectrum of bacterial, fungal and viral infections. The Company is focused on developing leading edge products utilizing its patented light-activated technology, primarily for the Hospital Acquired Infections (HAI) market. Photodynamic Therapy Solutions provides broad-spectrum antimicrobial efficacy without encouraging the formation and spread of antibiotic resistance. The Company is based in Vancouver, British Columbia, Canada, with a research and development laboratory in Bothell, Washington, USA. For additional information, please visit the Company's website at: http://www.ondinebio.com and Blog at: http://www.ondineblog.com
The TSX Exchange has not reviewed and does not accept responsibility for the adequacy or accuracy of this release.
For further information please contact:
Carolyn Cross
Chairman & CEO
ONDINE BIOMEDICAL INC
888-1100 Melville Street - Vancouver, BC V6E 4A6
ccross(at)ondinebio(dot)com | ondinebio.com
Tel: 1.604.669.0555 | Fax: 1.604.669.0533
###