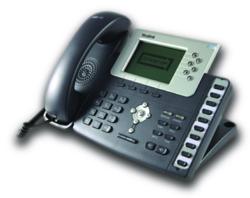 Large companies are seeing the benefits of going to a cloud based communications system, from cost savings to increased productivity through added features
Scottsdale, AZ (PRWEB) December 27, 2011
One Stop Voice has expanded to serve the communications needs for larger organizations of greater than 75 employees.
Small to medium businesses have been benefiting from cloud communications in recent years but the trend is now starting to move into larger organizations. "Large companies are seeing the benefits of going to a cloud based communications system, from cost savings to increased productivity through added features," said Joshua Simon, an executive of One Stop Voice. "The cloud allows the individual company to benefit from services being perfected for thousands of companies while avoiding costly on-site maintenance and service charges," added Simon.
Among the first enterprise scale organizations to benefit from the new offering is the Ina Levine Jewish Community Center in Scottsdale, AZ. The Jewish Community Center has over 100 phones with multiple organizations running their business out of the facility. These organizations include, Jewish Federation of Greater Phoenix, Bureau of Jewish Education, Council for Jews with Special Needs, Jewish Community Foundation, Jewish Tuition Organization, and others. Being non profit organizations, they count on their phone system to help them raise tens of millions of dollars every year to support their causes.
"We needed a phone system that was reliable and cost effective for us. Maintaining our own phone equipment did not make sense anymore. Our features were outdated and it was costly to maintain," said Dae Williams, the facility manager for the JCC. "In fact, our entire on premises PBX became unusable the week after we got our new VoIP system installed," added Williams, "That saved us $26,000 in equipment replacement costs."
For additional information regarding business cloud communications and to discuss marketing opportunities for One Stop Voice please contact info(at)onesetopvoice(dot)com or visit http://www.onestopvoice.com
One Stop Voice was founded in 2008 and provides quality low cost Cloud Communications as a Service (CCaaS) to companies throughout the country. By replacing traditional phone systems, One Stop Voice adds functionality and increased efficiency from the corporate office to the mobile work force.
# # #