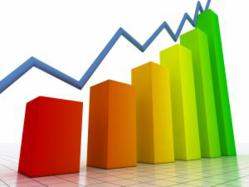 Hiring will take place throughout the year with the first positions becoming available in January
Scottsdale, AZ (PRWEB) January 18, 2013
One Stop Voice today announced that it will add staff in 2013 in order to satisfy growing customer demand for hosted cloud services and systems tailored toward a more mobile workforce. Cloud-based communications enables businesses to run and access systems over the Internet, diminishing the need for a "back room" IT infrastructure. To keep pace with the market's move toward "The Cloud," One Stop Voice will add positions in the area of operations while also expanding its relationships with third-party developers. The increased staffing will help the company ensure that it can accommodate its growing customer base without sacrificing efficiency and customer service. Hiring will take place throughout the year with the first positions becoming available in January.
"More than ever before, companies are realizing that they can look beyond traditional IT options and gain more value by using a hosted cloud-based system," says Joshua Simon of One Stop Voice. "As a result, we are ramping up in 2013 in order to grow along with the demand for cloud services while continuing to provide our customers with the white glove service they expect and deserve."
The Growing Cloud Market:
One Stop Voice first emerged as an information technology company in 2008, but shifted its focus to hosted voice services three years ago due to emerging technology and trends. Market factors contributing to the booming cloud market in 2013 and beyond, include a greater awareness by small and large businesses that Internet hosted voice services offer more functionality, flexibility and cost savings; a trend toward shrinking IT departments as more companies realize the benefits of hosted services; and a more mobile workforce – over 80 percent of workers today own smartphones or mobile devices connected to cloud-based services.
About One Stop Voice:
One Stop Voice was founded in 2008 and provides quality low cost Cloud Communications as a Service (CCaaS) to companies throughout the country. By replacing traditional phone systems, One Stop Voice adds functionality and increased efficiency from the corporate office to the mobile work force. For additional information regarding business cloud communications with One Stop Voice please visit http://www.onestopvoice.com/