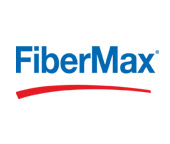 It is our honor to recognize these farmers for their outstanding achievements, especially considering the drought and adversities they overcame last year. This year, a One Ton Club member produced six bales to the acre with one of our new varieties.
Lubbock, Texas (PRWEB) April 30, 2012
Overcoming the costliest drought in Southwest history with more than half of Texas cotton acres abandoned, a record number of FiberMax® growers achieved one-ton yields during the 2011 season. Bayer CropScience recently honored 103 farmers at the seventh annual FiberMax One Ton Club™ awards banquet in Lubbock.
The FiberMax One Ton Club recognizes farmers who produce 2,000 pounds or more of lint cotton per acre on at least 20 acres using FiberMax cotton. This year, farmers from Arizona, New Mexico, Oklahoma and Texas were honored to join the club, with 410 members since the club began in 2005.
"It is our honor to recognize these farmers for their outstanding achievements, especially considering the drought and adversities they overcame last year," said Jeff Brehmer, U.S. marketing manager for FiberMax cotton. "These farmers use innovative production practices and push FiberMax germplasm to reach its greatest potential. This year, a One Ton Club member produced six bales to the acre with one of our new varieties, demonstrating that these growers are continually reaching new heights in cotton production."
According to Brehmer, farmers have produced One Ton Club yields with 27 FiberMax varieties since the inception of the club. These varieties offer high yield, fiber quality and production options that fit diverse farming operations.
One Ton Truck Winner
The banquet featured the drawing for a two-year lease on a Ford® Super Duty® F-350 King Ranch® truck. Henry Cheuvront, a fourth-year One Ton Club member from Gaines County, Texas, won the lease. Cheuvront averaged 2,028 pounds per acre using FM 9170B2F.
"We are so excited to win the FiberMax One Ton Club truck this year," Cheuvront said. "It was very difficult to grow cotton last year in Texas, and we are excited to make the One Ton Club in those conditions. FM 9170B2F was very thrifty with water, and we were able to make over four bales."
Cheuvront farms with his wife, Jody, and their two sons, Jud and Jevon. Jud said FiberMax cotton has raised yield expectations in west Texas, and those expectations continue to grow year after year.
"My grandpa wouldn't have believed we were growing four bales to the acre," Jud said. "The technology of FiberMax has really helped us. I can't believe there is so much potential in the seed. It is not just four bales, or one ton, but we have to ask, 'What can it do beyond that, with the right weather and temperatures?' I am looking to see how far we can go."
Individual awards presented during the banquet included highest yield, highest loan value, highest gross value per acre, most acres and most varieties:

Highest Yield and Highest Gross Value Per Acre:
Vance Smith, Big Spring, Texas, 2,960 lbs/A

Chad Byrd, Petersburg, Texas, 57.5 cents loan value

Most Varieties Achieving One Ton Club Yields (three varieties):
Larry Hancock, Ehrenberg, Arizona, with FM 9170B2F, FM 1944GLB2 and FM 8270GLB2

Larry Hancock, Ehrenberg, Arizona, 576 acres
In addition to these awards, Kirk and Emily Fly of Dalhart, Texas, Delmon Jr. and Dollie Ellison of Seagraves, Texas, and Joe McFerrin of Cotton Center, Texas, were chosen in a drawing to each receive 15 bags of FiberMax cotton seed.
For additonal information and background on the FiberMax One Ton Club please visit bayercropscience.us/products/seeds/fibermax-cotton/one-ton-club. To learn more about Bayer CropScience, visit bayercropscience.us or contact your local sales representative for product information.
Additional Resources:
YouTube videos: Check out interviews with One Ton Club grower Jud Cheuvront at http://youtu.be/a4df2xbvi7Q and FiberMax marketing manager Jeff Brehmer at http://youtu.be/bsPW96zF1LA.
Websites:

About Bayer CropScience
Bayer is a global enterprise with core competencies in the fields of health care, nutrition and high-tech materials. Bayer CropScience, a subgroup of Bayer AG with annual sales of EUR 7.255 billion (2011), is one of the world's leading innovative crop science companies in the areas of crop protection, non-agricultural pest control, seeds and traits. The company offers an outstanding range of products and extensive service backup for modern, sustainable agriculture and for non-agricultural applications. Bayer CropScience has a global workforce of 21,000 and is represented in more than 120 countries. This and further news is available at: http://www.press.bayercropscience.com
Contact:
Media can utilize the hotline at 1-866-99-BAYER, or contact
Jeff Brehmer
Bayer CropScience
Tel: (806) 765-8844
Email: jeff.brehmer(at)bayer(dot)com
Drew Harris
Rhea + Kaiser
Tel: (901) 619-5566
Email: dharris(at)rkconnect(dot)com
USA-BCS-2012-0150
©2012 Bayer CropScience LP, 2 T.W. Alexander Drive, Research Triangle Park, NC 27709. Always read and follow label instructions. Bayer (reg'd), the Bayer Cross (reg'd), FiberMax® and One Ton Club™ are trademarks of Bayer. Ford and Super Duty are registered trademarks of the Ford Motor Company. King Ranch is a registered trademark of King Ranch, Inc. For additional product information call toll-free 1-866-99-BAYER (1-866-992-2937) or visit our website at http://www.BayerCropScience.us
Forward-Looking Statements
This release may contain forward-looking statements based on current assumptions and forecasts made by Bayer Group or subgroup management. Various known and unknown risks, uncertainties and other factors could lead to material differences between the actual future results, financial situation, development or performance of the company and the estimates given here. These factors include those discussed in Bayer's public reports which are available on the Bayer website at http://www.bayer.com. The company assumes no liability whatsoever to update these forward-looking statements or to conform them to future events or developments.
# # #