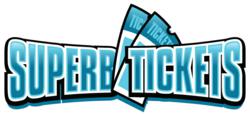 SuperbTicketsOnline.com offers a wide selection of One Direction tickets.
Milwaukee, WI (PRWEB) April 02, 2013
The popular group consisting of five talented singers has been promoting their second studio album in a world tour that began in February. Until May 29, they will be traveling through Europe, visiting a number of locations and entertaining their many European fans. Beginning on June 13, the band descends on North America, and SuperbTicketsOnline.com can offer premium seats for the Miami concert taking place on June 14 at American Airlines Arena. Fans wanting front row seats to enhance their concert experience can obtain tickets putting them close to the stage for the Miami event.
Many great acts have appeared at the Miami arena since its opening in 1999. On June 14, 1D will perform for fans on the second day of their U.S. shows, and the young men will travel to many other U.S. locations before the North American leg of their tour comes to a close. Some of the destinations scheduled for this portion of the "Take Me Home" tour include Louisville, Columbus, Nashville, Philadelphia, East Rutherford, Hershey, Minneapolis, Dallas, Kansas City, Seattle, Oakland, Las Vegas, and Los Angeles. Four Canadian concerts have been scheduled for Toronto, Montreal and Vancouver.
The tour has been such a commercial success for the group that it was expanded to include a North American and Australasian leg. Initially, the tour was only meant to cover Ireland and the UK. Fans will want to obtain One Direction tickets for the concert of their choice before seats have completely sold out. With shows having been added to the itinerary and creating more public exposure for the band, it is certain that the tour will be attracting worldwide attention and generating an even wider fan base for the young performers than they already possess.
The members of the band have diverse backgrounds but share the common denominator of having a unique talent. When grouped together, the outcome is a great sound that won them third place on The X Factor in 2010, which was the start of their musical career. The group's current tour is giving them the opportunity to promote their music, which will definitely go a long way in increasing their popularity.
About Us
SuperbTicketsOnline.com offers a wide selection of One Direction tickets. The inventory also contains Justin Bieber tickets and Bruno Mars tickets.