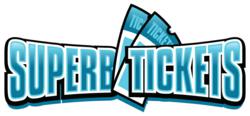 SuperbTicketsOnline.com is reporting that One Direction tickets for the boy band's June 19 show in Nashville, Tenn., are selling at a remarkable pace.
Milwaukee, WI (PRWEB) December 23, 2012
The Volunteer State is playing host to one of its biggest concerts of 2013 at 7:30 p.m. on June 19, and SuperbTicketsOnline.com is reporting that One Direction tickets are selling at a remarkable pace for the show. The concert will take place at Bridgestone Arena in Nashville. The capital of Tennessee is centrally located 200 miles east of Memphis and west of Knoxville. Nashville is also conveniently situated for those in Kentucky, Alabama, Georgia and Mississippi.
The boy band has performed impressively on the American music charts. The group released "Up All Night," its debut album, and "Take Me Home" the past two Novembers. Both have peaked at No. 1 on the Billboard 200. The top-performing singles released by the group include "Live While You're Young" and "What Makes You Beautiful." They peaked at third and fourth, respectively, on the Billboard Hot 100.
The tour will be the group's second. The quintet traveled the world on the Up All Night Tour from December 2011 to July, playing more than 60 times in Europe, North America and Oceania. They played in North America from May until the tour's conclusion. The 2013 World Tour will start in Europe in February, and the five members will head to North America and be there from June to August. They will wrap up the tour in Oceania from September to October. The tour will be comprised of more than 100 concerts.
Bridgestone Arena has served as Nashville's main all-purpose venue since it opened in 1996. The facility has a concert capacity of 20,000. The NHL's Nashville Predators have played here since the team's inaugural 1998-99 season. The Southeastern Conference men's basketball tournament is held here on a regular basis. Metallica, Britney Spears and Paul McCartney are among the talented stars to have performed here.
About Us
SuperbTicketsOnline.com sells theater, sports and concert tickets for events taking place throughout the United States and Canada. In addition to One Direction tickets, the organization is offering Super Bowl tickets and Kentucky Derby tickets for sale. The Super Bowl will take place on Feb. 3 in New Orleans, and the Kentucky Derby is held on the first Saturday of May every year in Louisville, Ky.