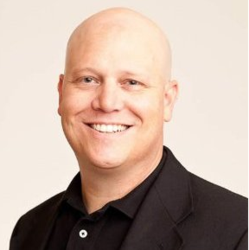 Seth understands the challenges that every integrator experiences and is committed to providing products and services that will help
Hollywood, FL (PRWEB) August 01, 2012
One Firefly LLC, the parent company of Firefly Design Group, Firefly Programming, and Firefly Creative, is pleased to announce the addition of Seth Rubenstein to One Firefly's team of custom electronics industry specialists.
Seth Rubenstein's role as One Firefly's Business Development Manager starts Monday July 30th, 2012. He will be tasked with managing the global electronic system's contractor channel. Mr. Rubenstein will be working with One Firefly's channel partners to create new sales, grow existing relationships, and to develop marketing strategies to further One Firefly's growth and position as a market leader.
Mr. Rubenstein, who holds a Masters degree in education, is a thirteen-year veteran of the enterprise software industry, with expertise in sales and marketing, as well as in account management, brand strategies, and territorial management. He comes with an impressive resume that guarantees he will be a valued addition to the One Firefly team.
Mr. Rubenstein comes most recently from ihiji, Inc, a private cloud-based network management service provider, where he served as the Director of Sales and Business Development. During his time at ihiji, he managed global sales and marketing for the Invision product line. Prior to ihiji, Mr. Rubenstein spent over a decade at D-Tools, Inc, a market leader in integrated systems design and documentation software.
"We are excited to bring Seth into the One Firefly family", states Ron Callis Jr, CEO. "He brings a tremendous level of industry knowledge, deep and long lasting relationships from around the world and most importantly a passion for helping his customers succeed. I am confident that Seth will prove a positive addition to our team." Federico Bausone, CEDIA's Chairman and One Firefly partner states, "Seth understands the challenges that every integrator experiences and is committed to providing products and services that will help."
Mr. Rubenstein has extensive existing connections to CEDIA, having recently been appointed to CEDIA's Board of Directors and selected as Chairman of its Membership Committee earlier this year. He has served as the Vice-Chairman of its annual Management Conference and the Chairman of CEDIA's Customer Relations College. He was awarded the distinction of "Manufacturer Volunteer of the Year" in 2008.
About One Firefly LLC
One Firefly, LLC is the parent company to three business Units, each offering a unique selection of services geared around the custom electronics industry. Firefly Design Group is the leading design, engineering and consulting firm specializing within the integrated building technology space. Firefly Programming is a full service control system programming company specializing in Crestron and Prodigy technology solutions. Firefly Creative is a full service marketing and public relations agency that caters to the custom electronics industry's member contractors and manufacturers. One Firefly, LLC is based in Hollywood/Fort Lauderdale, Florida with additional offices in Mexico and has been operating since 2007.