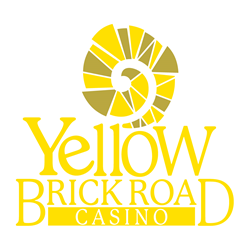 Oneida Nation Homelands (NY) (PRWEB) May 28, 2015
Today, the Oneida Indian Nation unveiled the exciting lineup of special events, promotions and prizes planned for its highly anticipated Yellow Brick Road Casino Grand Opening celebration on June 2 at 800 W. Genesee Street in Chittenango, New York.
The media and general public are invited to attend this spectacular launch event. The schedule of opening day events includes:
10:00 a.m. - Grand Opening ceremony with special guests, community leaders and local dignitaries
10:30 a.m. - An "Emerald Curtain" reveal of the new Oz-themed gaming venue as the first guests follow the yellow brick road to more than 430 Vegas-style slot machines, a bingo hall and multiple restaurants and bars
11:00 a.m. - Festivities continue as one lucky guest becomes the inaugural contestant of the Cyclone of Cash. The iconic centerpiece of the new casino, the Cyclone of Cash is a custom-made tornado-style simulator where guests have seconds to collect cash and other prizes.
2:30 p.m. - First session of Oneida Nation High-Stakes Bingo at the Wizard Hall with special guest caller Oneida Nation Representative and Nation Enterprises CEO Ray Halbritter
In addition, opening day kicks off many new promotions at the casino, including:

There's No Place Like Home" giveaway – Guests have the chance to win a share of $10,000 in groceries from Tops Markets or a portion of a $35,000 home remodel, simply by signing up for a TS Rewards Card, or visiting a contest kiosk with an existing card, before July 4.
"Munchkin Mondays" with Dunkin' Donuts – This sweet deal begins on June 8, rewarding guests who earn 250 points at the casino on "Munchkin Mondays" with 25 complimentary Munchkins® Donut Hole Treats from select Dunkin' Donuts locations*.
About Yellow Brick Road Casino
Owned by the Oneida Indian Nation, Yellow Brick Road Casino is a $20 million, smoke-free, 60,000 square foot gaming venue located in Upstate New York in the Village of Chittenango. Celebrating the community's connection with the iconic story, "The Wonderful Wizard of Oz," Yellow Brick Road Casino features more than 430 Vegas-style cash slot machines, a 500 seat bingo hall named Wizard Hall, and an intimate Keno lounge. The casino also includes casual restaurants and bars including home-style cooking at Dorothy's Farmhouse, sit-down or take-out hand tossed pizza and wings at Wicked Good Pizza, a fierce selection of brews at the country-western style Heart and Courage Saloon, and mischievously great cocktails at Winged Monkey. The Oz General Store offers tobacco products, pre-packaged food and beverages, bingo supplies and other essentials.
For more information, visit http://www.YBRCasino.com and follow us on Twitter @YBRCasino.