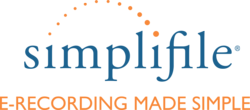 I am proud to say that e-recording will move our county into the forefront of document management and processing.
ONEIDA COUNTY, N.Y. (PRWEB) December 28, 2012
Oneida County is now accepting land documents for e-recording through Simplifile, the nation's largest and fastest growing electronic recording (e-recording) service provider. According to Oneida County Clerk Sandra DePerno, this conversion to e-recording is projected to save the county approximately $60,100 annually.
Oneida is the first county in upstate New York to go live with e-recording, a faster, secure method of submitting, receiving, and processing land documents for recording via the Internet that have traditionally been delivered to the county for recording by runner, mail, or courier service. This new ability for Oneida County enables organizations such as title companies and banks to electronically submit deeds, mortgages, satisfactions and other time-sensitive documents to the county and have them recorded within seconds.
"I am proud to say that e-recording will move our county into the forefront of document management and processing," DePerno said.
The Oneida County Clerk's office receives approximately 2,240 paper or mailed-in documents per month. Prior to e-recording, these documents would all have been recorded manually, a lengthy and cumbersome process. DePerno anticipates that e-recording will substantially improve turnaround time and reduce processing costs during the next year alone.
"We feel privileged to provide Simplifile's e-recording service in Oneida County, and share their excitement with all the benefits that e-recording offers," said Paul Clifford, president of Simplifile. "High-speed Internet access and a scanner is all that is needed for a submitter to begin sending their documents to the county office for e-recording through Simplifile."
Oneida joins more than 800 counties across the nation who e-record with Simplifile.
Simplifile offers free training for both document submitters and counties as well as 24/7 customer support.
About Simplifile
Simplifile is the nation's largest and fastest-growing e-recording service. Simplifile supports thousands of e-recording customers including title companies, banks, attorneys, lien filers, and other organizations that create and submit documents to more than 800 local, state, and federal government jurisdictions. Simplifile's electronic document services save time and the expense associated with traditional document submission methods. Simplifile is focused on building the industry's largest and easiest-to-use e-recording service for organizations of all shapes and sizes. More information about Simplifile may be found at simplifile.com or by calling 800-460-5657.
"Simplifile" is a registered service mark of Simplifile, LC.
# # #