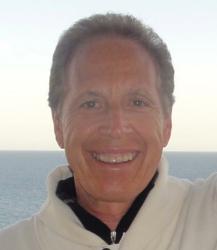 Holistic healing looks at achieving wellness in body, mind and spirit. Guided meditation can be the doorway to mind and spirit, and a key to self-understanding and mastery. -- Demo DiMartile
New York, NY (PRWEB) October 23, 2012
Demo DiMartile, founder of holistic health publisher One Light One Spirit, is announcing the release of the company's first two audio products. The two products include the 30-minute "Thyroid Meditation: Transforming Stress Into Well Being" and the 30-minute "Mastering Deep Relaxation" audio programs.
Guided meditations are an increasingly popular tool to help manage stress and overcome anxiety in today's busy lives, and are also being used by chronic disease sufferers to improve health from a holistic perspective. These new meditations from One Light One Spirit have been designed to help listeners achieve a deeply relaxed state, where they can reconnect to love and joy -- often overlooked yet essential for sustaining inner peace, balance, health, and outer success.
Demo DiMartile has been a spiritual teacher and healer for over 40 years. He has trained in and practiced hypnotherapy and the Hawaiian Healing tradition of Huna, as well as Kundalini meditation.
According to DiMartile, "Holistic healing looks at achieving wellness in body, mind and spirit. Guided meditation can be the doorway to mind and spirit, and a key to self-understanding and mastery. When practiced regularly, guided meditation can have profound effects on feelings of empowerment and self-reliance, while helping us feel more balanced and healthy."
One Light One Spirit's guided "Thyroid Meditation" is designed for women – who are the primary sufferers of thyroid disease. Addressing the energetic and spiritual influences on women's health, thyroid disease and hormone balance, the meditation brings in all three levels of consciousness -- subconscious, conscious and super conscious -- to help listeners restore balance and wellbeing by harnessing the healing force within.
According to best-selling author and nationally known thyroid patient advocate Mary Shomon, "Demo DiMartile of One Light One Spirit has created a wonderful tool that we as thyroid patients can add to our toolbox of approaches to help achieve optimal health and wellness. While drugs and treatments address certain aspects of disease, the thyroid meditation brings holistic healing into the picture, and adds a sense of peace, greater self-awareness, and trust in the body's own ability to improve and heal. I highly recommend it for any woman with a thyroid condition who wants to incorporate positive self-healing approaches into her life."
The "Mastering Deep Relaxation" guided meditation helps listeners relax body and mind, while bringing in the renewal of spirit. The meditation assist the listeners in embracing joy, self-trust, confidence and ultimately self-acceptance.
The new programs are available in MP3 format.
For more information see http://www.facebook.com/OneLightOneSpirit. Samples and full downloads of the One Light One Spirit "Thyroid Meditation" and "Mastering Deep Relaxation" programs are currently available at http://www.cdbaby.com/Artist/DemoDimartile through CD Baby