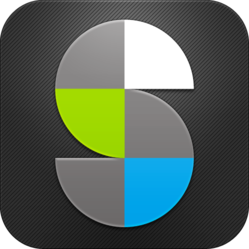 Slices brings real-time content discovery to the forefront of the Twitter experience.
KANSAS CITY, Mo. (PRWEB) August 02, 2012
OneLouder Apps today announced the launch of Slices for Twitter. Slices includes mobile apps for iPhone, Android smartphones, and Kindle Fire, plus a website. It is designed to help both beginner and advanced Twitter users more easily discover content and better manage their Twitter stream. It is the world's first Twitter experience that enables users to browse a Twitter directory by category, easily follow live events, slice their timelines into manageable streams, bookmark favorite accounts, and synchronize the mobile and web experience.
"Slices brings content discovery to the forefront," said Evan Conway, OneLouder president. "A directory of Twitter, syncing across mobile and the web, and the ability to organize your Timeline make it a completely new way to experience Twitter."
The Slices mobile app is available free for iPhone and iPod Touch on the App Store and Android on Google Play and the Amazon Appstore for Android. Users also have the option to upgrade via in-app purchase to an ads-free version of the app for $4.99. The beta version of the Slices website is available at slices.me with a Twitter account.
The Slices unique feature set redefines Twitter content discovery and organization:
•Twitter Directory – Slices is the only Twitter app with the "Explore" Twitter directory. With 21 browsable, searchable categories, finding people and lists to follow is astonishingly easy and fun.
•Live Events – Only Slices has Live Event streams, making it easy to follow live events on Twitter. Each stream displays a feed of tweets from the "right" people for today's events, like sports, music, TV shows, and more.
•Timeline Slicer – Another exclusive feature, Timeline Slicer helps users organize their timelines into "Slices". These are mini-feeds that users define, letting them read what they want, when they want it.
•Bookmarks – Though a familiar concept to anyone who browses the web, Slices is the first Twitter app with bookmarks. Just like on a web browser, users can bookmark favorite Twitter accounts or lists for easy access.
•Mobile-to-Web – Slices automatically synchronizes between mobile devices and the Slices website. No more struggles to find one's place in the Timeline, or re-reading notifications of messages/mentions.
For more information and to view a short video about Slices, visit slices.me.
About OneLouder:
OneLouder is a leading mobile app developer focused on simplifying and organizing social content on mobile and tablet devices. The company has had more than 25 million downloads across its suite of apps including, TweetCaster, the world's #1 third party Twitter app, FriendCaster, SportCaster, ChannelCaster, BaconReader, and 1Weather. For more information visit onelouder.com; follow us on Twitter and become a fan on Facebook.