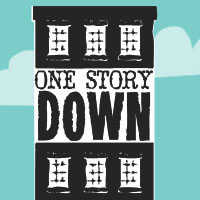 What's YOUR story?
Houston, TX (PRWEB) May 17, 2012
Mark Your Calendars and get ready to party! Kicking off May 18th One Story Down will host an online digital scrapbook "Block Party" as a new promotion at their recently launched store and community at OneStoryDown.com.
The Block Party will consist of over 20 newly released coordinating products by their talented designers, along with challenges, giveaways and freebies! Throughout the day there will be a great deal of activities going on in the forum as well as a 20% off Sale on all NEW Block Party items! The event will be capped off by an online chat at 9pm EST.
Visitors to OneStoryDown.com will:
Learn why digital scrapbooking and printable crafting is all the rage in scrapbooking
Learn how to get started and how to make incredible scrapbook pages
Meet featured digital artists from around the world, especially chosen for their unique styles and understanding of digital scrapbooking
See hundreds of unique pages done by some of the best digital scrapbookers in the world.
Find resources to use in making digital scrapbook pages.
Be INSPIRED, read articles tips and tricks on the latest digital scrapbooking techniques.
"OSD Block Party" is produced by the OSD design team in conjunction with OneStoryDown.com, a leading company in the digital craft industry. This event is an extension of their popular and comprehensive scrapbooking website.
"We wanted this product line to not only inspire scrapbookers to make pages, but to be a fun night to celebrate the craft we love as well.," says Lauren Reid of OneStoryDown . "We are looking forward to kicking off this new and hope it will be anticipated each month!"
OneStoryDown.com offers an inspirational scrapbooking blog, scrapbooking forum, original high-quality content and a wide array of printables and digital products for scrapbookers and paper crafters of all levels, from expert to beginner.
About OneStoryDown:
Established in 2011, OneStoryDown's diversified portfolio of inspirational and creative products cover scrapbooking, printable crafting, stamping, paper crafting and more. Popular designers include Chere Kaye, Crystal Livesay, Domesticated Lady, Fee Jardine, Flutter Expressions, Lauren Reid, Misty Mareda, Peeps & Milo, Sissy Sparrows, Snips & Snails, Tracy Martin, The Ardent Sparrow, The Doodle Queen, The Edits and the OSD Creative team. For more details visit onestorydown.com.
Contacts:
Please contact us with any questions, to arrange an interview, request images or sample products.