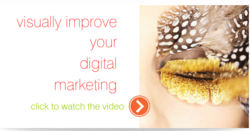 Cinegif itself reports that 72% of users who've utilized animated gifs experience higher click-through rates.
Austin, TX (PRWEB) February 21, 2013
In today's age of smartphones and tablets, digital media is not only expanding, but a constant flood of B2B apps are changing how businesses think about and apply traditional and new media. According to research2guidance.com, by 2015, the app development market alone is expected to grow to $100 billion in sales. With so many available options for change, perhaps the most important decision for a business is whether or not to embrace an innovative type of technology openly into its business model.
Shweiki Media is known for successfully pushing the envelope when it comes to integrating its products with the latest technologies. Technological progression has proved to be a positive strategy for Shweiki, as it has shown a history of generating growth through the harnessing of innovative endeavors such as custom Facebook tabs and augmented reality. Just last year, Shweiki reported a 20% growth in revenue, and now Shweiki has added some life to its online advertising by using gif generator Cinegif to upgrade their digital ads with fun, attention-grabbing gifs.
Why Cinegif?
Cinegif is an online application developed to build a regular still-shot image or video clip into high quality, animated gif-like content. A user simply has to go online or download the smartphone app, upload their media, and use the Cinegif motions tools to mutate the content into a customized gif animation. Once completed, the user can share the gif on all major social platforms (including Twitter's new app, Vine) or implement it into online advertising and marketing efforts. Cinegif could prove a hugely useful tool and provide value for businesses such as Shweiki who thrive in customizable content. Any customizable content a business shares escalates its brand uniqueness and serves to add more personality and flavor. Cinegif's functions could allow it to serve as a cheap in-house brand catalyst because of three important things: its ease of use, ease of sharing, and interest-grabbing qualities. Early analysis supports this theory as Cinegif itself reports that 72% of users who've utilized animated gifs experience higher click-through rates.
Shweiki is excited to implement this new, attention-grabbing and potentially profitable business marketing technique by using Cinegif to add life to its digital ads, and the company is confident that this technology will prove to add even more personality to their already colorful image.
Shweiki Media's mission has always been to help publishers improve by providing the most profitable, hassle-free printing experience possible--whether printing magazines, flyers, postcards or anything else. This includes guaranteeing the highest quality product, exceptional customer service and on-time delivery.
As a printer and publisher, Shweiki Media also believes that this hassle-free experience includes making their clients better. Utilizing relationships with industry experts, Shweiki Media strives to educate clients and help them thrive in the exciting world of publishing--while having lots of fun along the way!
For more great info from and about Shweiki Media, please check out shweiki.com, follow us @ShweikiMedia and "like" us at Facebook.com/shweikimedia.