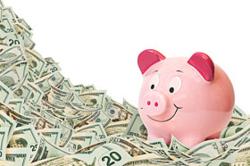 If done right online marketing should actually make the business a profit when you consider the revenues received from careful and focused advertising, thereby negating the cost of outsourcing management of their campaigns.
Reno, NV (PRWEB) October 23, 2012
Pay per click management firm Webrageous has decided to share its secrets on how to advertise online without spending a fortune. As David Chapman, Marketing Director at Webrageous, reveals, the key to successful online marketing depends on the research, not on how much you spend.
In the past few months, Webrageous has found that more and more advertisers are turning to pay per click management as their online marketing attempts fail, costing them and their businesses money.
"By investing in qualified pay per click management, these advertisers are not only turning their online marketing campaigns around, but they are actually saving money," Mr. Chapman said.
"We are seeing far too many online businesses go under because of a lack of knowledge of how to appropriately market their product or service online. Online advertising should not be expensive if done well.
"If done right online marketing should actually make the business a profit when you consider the revenues received from careful and focused advertising, thereby negating the cost of outsourcing management of their campaigns."
In fact, Webrageous reveals, there are many ways to go about increasing a business's online marketing success.
Mr. Chapman said that simply by increasing the business's online presence, advertisers can in turn increase interest in their products or services.
"Creating a channel on YouTube for a business can be a great way of attracting interest in what they have to offer," he said. "Literally billions of people view YouTube videos every day. This resource cannot be ignored if an advertiser wants to take their online marketing seriously."
Mr. Chapman said another way of ramping up an online marketing campaign is by offering clients a prize that doesn't involve any catches.
"This is a great way of attracting attention and reinforcing an online marketing campaign. Who doesn't want to win something? Particularly if it doesn't cost them anything," he said.
"And when it comes down to it, competitions don't cost businesses a lot of money, not when you compare them with the increase in returns you will experience due to the increased awareness of your company."
Mr. Chapman said networking can also not be ignored. Whether it is online via Facebook, Twitter, LinkedIn or Google +, or in person at conferences, workshops, dinners and the like, good old-fashioned networking should never be underestimated.
These are just a few ways that Webrageous advises its clients on how to make it big online but there are many more tips that we offer our clients as part of their overall online marketing strategy.
Mr. Chapman said pay per click advertisements are a crucial part of online marketing success but they must be managed carefully. Otherwise a business can risk being banned from the various pay per click advertising providers.
In an online climate where pay per click management fraud is rife, you can never be too careful about who you get to manage your online marketing campaigns. Therefore, it is important to seek help through experience and quality, not on price or unbelievable offers.
"Promises of the top spot on Google or increasing conversions in a matter of just a few hours should be taken with a grain of salt," Mr. Chapman said. "The cheapest offer isn't always the best offer and when it comes to choosing someone to handle your online marketing, make sure you look for credentials and references."
Webrageous' pay per click managers are all certified in Google AdWords and hold at least a Masters degree in Marketing.
"Just because someone charges less doesn't mean you are going to be better off," Mr. Chapman said. "If your pay per click manager isn't regularly bringing in customers and achieving conversions, then this actually works out to be more expensive for you."
Webrageous' experience with rescuing advertisers whose online marketing campaigns have failed because they tried to take on the job themselves or took poor advice is a good example of why it is always best to trust management of online marketing campaigns to an expert.
However, Mr. Chapman said a carefully managed pay per click campaign should be just part of an advertiser's strategy to achieve big returns online.
Webrageous also offers many services designed to help pay per click advertisers achieve the best possible success with their online marketing campaigns. In order to enhance online marketing success, we may suggest setting up a blog and uploading fresh and interesting content. If required, Webrageous may also be able to help out with website design and provide the use of writers experienced in writing and uploading highly optimized SEO content to a blog.
Before dedicating its services to pay per click management, Webrageous worked for more than six years in website design, meaning we are very qualified when it comes to SEO for websites. We even offer free website design to some new divorce and family law firms who take advantage of our services.
For more information about Webrageous and its online marketing strategies, visit the company's website: http://www.webrageous.com. To arrange an interview with David Chapman, call 530-553-4111.