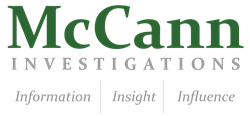 Most of the evidence of an affair is found in digital communications
Houston, TX (PRWEB) January 30, 2013
McCann Investigations, a Texas-based computer forensics firm released a white paper titled Catching the Cheater in an Online Affair, a Private Investigator's View. This paper explores the complex issues of online communications which have given rise to the "online" or "digital" affair. The ease at which communication occurs has contributed to the rise of the online affair. Private Investigators are often hired to help gather evidence of infidelity. Because of the shift from physical evidence to digital evidence, it is imperative that the private investigator evolve to meet this demand. Todays' Private Investigator must be skilled and knowledgeable in tracking the suspected cheater's digital footprint. Computer Forensics has become a key tool in gathering and documenting the digital evidence of an affair. While investigations often still require the traditional tools such as surveillance and undercover work, Private Investigators must integrate other investigative techniques including computer forensics and social media mapping and monitoring.
"As Private Investigators, we have seen a paradigm shift in the industry moving from private investigations in the traditional sense, such as surveillance and undercover work to hybrid investigations that involve computer forensics and the gathering of digital evidence." said Daniel Weiss, Partner at McCann Investigations. "Most of the evidence of an affair is found in digital communications. We can often get more evidence from a laptop or smart phone than we can in a full month of surveillance." continued Weiss.
About McCann Investigations
http://www.mccanninvestigations.com
Twitter: @mccanngi
Facebook: http://www.facebook.com/McCannInvestigations
McCann Investigations is a full service private investigations firm providing complete case solutions by employing cutting-edge computer forensics and traditional PI tools and techniques. For 25 years, McCann's investigators have worked in the public and private sector encompassing law enforcement, physical and electronic security and computer forensics.
McCann works with Law Firms, Financial Firms, Private and Public companies and individuals in cases including contentious divorce, child custody issues, fraud, embezzlement, spyware/malware detection, civil and criminal background investigations, due diligence.
McCann Investigations tools include:

Computer Forensics
Mobile Device Forensics
Spyware/Malware Detection
Network Breach Detection
Digital Debugging
IT Network Vulnerability Assessments