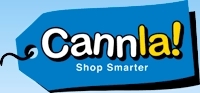 I knew right there and then this was our next target market.
Singapore (PRWEB) February 19, 2009
Cannla Pte Ltd., had announced that they were launching their new Singapore based online auction site where buying and selling is free.
Founded in 2007, Cannla is based in Singapore. The company employs a team of local staffs as well as expatriates, consisting of people with previous employment experience at multi- international online auction sites from Australia and New Zealand. The core focus is, providing users with unique websites which are simple, fast and safe; without any compromise or prejudice.
The inspiration for Cannla came from, comparing Singapore's online shopping experience to other similar sized countries and noticing a tremendous difference between the market, for 'well designed' and 'easy to use e-commerce site'. The founder cum director, recalls in 2007 saying "I couldn't believe that a country like Singapore didn't have a great site for buying and selling, only half hearted attempts". He later said, "I knew right there and then this was our next target market."
Cannla was built from scratch on the notion of simplicity and ease of use.
"From Day-One, we wanted to just give the users big pictures and easy to read text. Therefore, the site itself should be secondary to the products being sold." suggested and implemented by the infrastructure manager.
Cannla has been alive since, the beginning of 2009. Steadily, it has been adding more items for sale and new members, in every minute of the day. Key features of Cannla include:

Speed - With an average page load of '0.5 of a second', users are never sitting around waiting for the site to display.
Ease of use - Buying and selling an item is made so simple and fast anybody can sell just by doing 4 mouse clicks; and buying an item needs only 2. Selling on Cannla is made much simpler than any other sites; but still retaining every attribute benefiting users.
Safety - The team of administration staff works 'round the clock' to ensure that Cannla remains a safe place to buy and sell. All items sold are monitored for potential scams to minimize the chance of users getting scammed.
Cost - Both buying and selling on Cannla are free. You can sell as much as you like without costing a cent.
Cannla is ever-ready for you to buy and sell any of your desired items.
Visit http://www.cannla.com for more information.
###