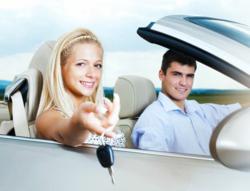 Consumers are visiting Complete Auto Loans and are being approved 100% of the time.
(PRWEB) February 08, 2013
Purchasing a car in today's economy has become difficult, to say the least. Many consumers, while in full knowledge of the vehicle's necessity, are faced with rising costs throughout the car buying process. Due to the job crisis, even personal finances have begun to fluctuate with poor economy, throwing another wrench in the gears. However, thanks to modern technology, consumers have the efficiency of the internet to their advantage. This advantage includes the growing world of Online Auto Loans.
Complete Auto Loans (CAL) recommends utilizing online auto loans for three reasons.
The first of these is that the consumer will undoubtedly save time. After all, to sit in the comfort of one's own home is to completely eliminate the need to physically visit any loan provider. Combining the distance traveled to each, an entire day can be spent just comparison shopping. By transferring that shopping to the internet, a few clicks can accomplish what over an hour of driving might.
The second reason given by Complete Auto Loans is that getting auto loans online will save the consumer money. It should be obvious that driving to each provider has the potential of extremes costs in gas alone. As mentioned previously, sitting down at a computer and accessing the internet is a method of extreme ease and no cost to the customer. In addition, online rates tend to be significantly lower, accompanying no application fees as yet another money saving option. Many consumers are visiting completeautoloans.com and are being approved 100% of the time.
Complete Auto Loans has given a third reason why online auto loans are the way to go. This reason is that the consumer, should they get the loan online, doesn't have to obtain a loan from the car dealership. Most dealerships do, in fact, offer auto loans, but these tend to be a bigger headache than they're worth. Should the consumer procure the loan before stepping into the dealer, they automatically ease potential frustration. Consumers who get the loan beforehand are also in a much better position to negotiate the price of the car.
About Complete Auto Loans:
CAL is an exceptional provider of auto loans online, regardless of bad credit. Their unique lending system can approve 100% of applicants, adequately preparing them for the car buying process.