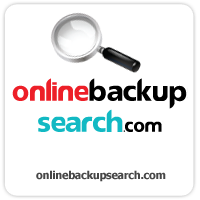 Carbonite does backup and restore better than most.
Atlanta, GA (PRWEB) December 14, 2011
Online Backup Search (http://onlinebackupsearch.com), has posted the their latest review of well-known online backup company, Carbonite. Carbonite has been around since 2005 and is well known among the backup industry. Read the full Carbonite Review (http://goo.gl/swdcz) to learn more about the company and it's services.
The review praises Carbonite's simple website and install process. It also goes into detail about how the backup and restore works. The editors thought it would be better Carbonite offered a full range of settings.
Online Backup Search used Carbonite for their data backup to provided useful feedback information about the process they went through it. They use their trial experience to rate the company based on a set of standards. Carbonite scored high on ease of use, space, price but scored low on features. David Blane, editor for Online Backup Search said, "I had heard of and done research on Carbonite before. I had many commercials on the radio and seen ads for them, which raised my curiosity. Using it, I feel that it's pretty good, but there are better online backup options out there."
The review points out that Carbonite's strengths are in its primary purpose, backing up. It does backup and restore really well according to the review. It goes on to say that the software stays out of the way by using the the System Preferences as it's location.
Because of it's lack of backup settings the review marked down the overall score. "There are some simple options that many people would like to see implemented into the software. A scheduler for backing up daily or weekly, a bandwidth throttle, and other options would be simple and improve the software significantly. Because I know Carbonite is already a successful online backup company, I can't imagine why they would not add some of these features." said David Blane.
The review recommends Carbonite to individuals and home users. It says that Carbonite does a great job for what it is designed to do, but warns not expect many options.
About Online Backup Search -- Online Backup Search, established in 2010, is owned and managed by Intown Web Design of Atlanta, GA. The site was created as a place for online backup users to post reviews and learn about the best online backup companies. It is a website that helps to the online backup community. For more information: http://twitter.com/backupsearch
About Intown Web Design (http://www.intownwebdesign.com) -- Located in Atlanta, Ga, they are a web design and development firm with a focus on creating functional websites for business. Clients range from startups to corporations traded on the NYSE. Founded in 2007, with a specialty in open source technologies including PHP, Joomla and WordPress. They have continued to expand their expertise into improving site performance, usability and search engine rankings.
# # #