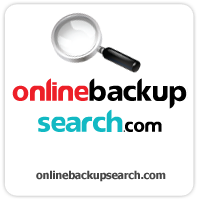 Mozy works well for those in need of a consistent, stable backup from a well known reliable company.
Atlanta, Ga (PRWEB) December 22, 2011
Online Backup Search (http://onlinebackupsearch.com), has published their review of large online backup company, Mozy. Mozy has been around for over 6 years and have backed up over 50 petabytes of information. Online Backup Search tested and reviewed Mozy (http://goo.gl/dXHWB) to learn more about the company and it's services.
While reviewing Mozy the editors at Online Backup Search found that Mozy is a well-rounded company. The review points out that their strengths are in their ease of use, Windows settings and restore options. Overall the review is good, but there were a few criticisms about the Mac software, no phone support and the lack of file syncing options.
Online Backup Search used Mozy in order to find out how well the online backup process works. Mozy scored pretty well. Steven Johnson, reviewer for Online Backup Search said, "Mozy has been around a while, and they have a large presence in online backup. We felt they delievered to our expectations. After testing Mozy on both Windows and Mac, there was a clear advantage to using the Windows version because there are a lot more options. We did think that Mozy was very user-friendly. It is easy to navigated files and use the restore utility."
The review points out that a lot of the settings like scheduling and bandwidth throttling were different on the Mac and Windows versions. The Windows version offering many more tools to help users back up their data.
There are plenty ways to restore the data once it is backed up. The review states that there are great restore options such as the Mozy software, Mozy website and Mozy mobile app. Mozy is one of few companies to allow bulk file restores through the website. They allow users to archive folders for download using .Zip files.
Steven was overall pleased with Mozy. "We found Mozy to have more options and work better for Windows than for Mac...Mozy works well for those in need of a consistent, stable backup from a well known company," said Steven.
About Online Backup Search -- Online Backup Search, established in 2010, is owned and managed by Intown Web Design of Atlanta, GA. The site was created as a place for online backup users to post reviews and learn about the best online backup companies. It is a website that helps to the online backup community. For more information: http://twitter.com/backupsearch
About Intown Web Design (http://www.intownwebdesign.com) -- Located in Atlanta, Ga, they are a web design and development firm with a focus on creating functional websites for business. Clients range from startups to corporations traded on the NYSE. Founded in 2007, with a specialty in open source technologies including PHP, Joomla and WordPress. They have continued to expand their expertise into improving site performance, usability and search engine rankings.
# # #