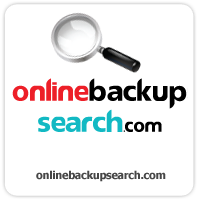 ...overall we think they have done a good job for the first year on the market. We expect to see MyPC Backup get better as the years progress.
Atlanta, Ga (PRWEB) January 11, 2012
http://www.onlinebackupsearch.com announced that MyPC Backup is their favorite new company for 2011. This online backup award is given to a company that hits the ground running in many areas of online backup.
Online Backup Search monitors all of the new companies coming on to the online backup market and chooses the best one. Read more on the MyPC Backup review page.
Steven Johnson, reviewer at Online Backup Search said, "MyPC Backup does a good job with backup. It has unlimited backup, a really clean interface and works seamlessly. There are some improvements we think that they could make, but overall they have done a great job for the first year on the market. We expect to see MyPC Backup get better as the years progress."
To win the award for best new backup company they looked at how the company brought new ideas to the industry, handled customer relations, and how they set up plans for marketing.
The editors like MyPC backup for several reasons. Including syncing multiple computers, unlimited storage, encrypted and secure backups, and their service is accessible from anywhere. Their cheapest plan is $4.95 a month which includes unlimited backup.
About Online Backup Search -- Online Backup Search, established in 2010, is owned and managed by Intown Web Design of Atlanta, GA. The site was created as a place for online backup users to post reviews and learn about the best online backup companies. It is a website that helps to the online backup community. For more information: http://twitter.com/backupsearch
About Intown Web Design (http://www.intownwebdesign.com) -- Located in Atlanta, Ga, they are a web design and development firm with a focus on creating functional websites for business. Clients range from startups to corporations traded on the NYSE. Founded in 2007, with a specialty in open source technologies including PHP, Joomla and WordPress. They have continued to expand their expertise into improving site performance, usability and search engine rankings.
# # #