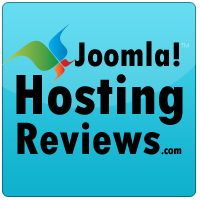 We found that MyPC Backup is very easy to install and configure. The software and website are clean and look great.
Atlanta, GA (PRWEB) December 20, 2011
Joomla Hosting Reviews (http://www.joomlahostingreviews.com), has just released their review of MyPC Backup. MyPC Backup has hit the ground running as a serious contender among PC online backup companies. Read the full MyPC Backup Review (http://goo.gl/ScdHL)
MyPC Backup was well reviewed by Joomla Hosting Reviews because of their ease of use, prices, customer support and security. The review concludes that MyPC Backup is great for most home users but could have more options.
While reviewing Joomla Hosting Reviews's editors tested MyPC Backup and found it to be very easy to use. Online backup expert, Steven Johnson, said, "We found that MyPC Backup is very easy to install and configure. The software and website are clean and look great."
One of the criticisms was that MyPC Backup should have included a more detailed scheduler. There were not many criticisms and overall the review praised many of the backup companies efforts. The review says, "If you are looking for easy and reliable backup service, consider MyPC Backup."
The review notes that medium and large size corporations will not be satisfied by the limited options. There are upgrades available at extra costs and the editors suggest adding up the cost of whatever upgrades are needed to the cost of the plan before making a comparison to other backup companies.
About Joomla Hosting Reviews -- Joomla Hosting Reviews, established in 2005, is owned and managed by Intown Web Design of Atlanta, GA. The site was created as a place for Joomla Users to post reviews and learn about the best joomla hosting companies. They are not related in any way with the Official Joomla Project or MyPC Backup. It is a website that brings hosting, server information, and help to the Joomla community.
About Intown Web Design (http://www.intownwebdesign.com) -- Located in Atlanta, Ga, they are a web design and development firm with a focus on creating functional websites for business. Clients range from startups to corporations traded on the NYSE. Founded in 2007, with a specialty in open source technologies including PHP, Joomla and WordPress. They have continued to expand their expertise into improving site performance, usability and search engine rankings.
# # #