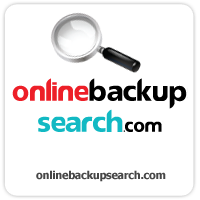 We like the way ZipCloud was developed. It takes advantage of cloud storage and online backup in the same product
Atlanta, Ga (PRWEB) December 29, 2011
Online Backup Search (http://onlinebackupsearch.com), released their review of the new online backup and cloud storage company ZipClould. ZipCloud found a niche in online backup that combines traditional online backup and cloud syncing. Online Backup Search tested and reviewed ZipCloud (http://goo.gl/75lxD) to learn more about the company and it's services.
While reviewing ZipCloud the Online Backup Search editors found that ZipCloud performs well because it is easy to use and has a clean design. The review goes into detail about how the online backup works as well as the cloud storage. Overall the review is good, but their are a few criticisms about how the addons work and how the backup features are limited in the Mac version.
Online Backup Search downloaded and tested ZipCloud in order to provide a thorough review of the product. Steven Johnson, editor for Online Backup Search said, "We like the way ZipCloud was developed. It takes advantage of cloud storage and online backup in the same product. They could make some improvements, but it is a very simple and great product. I would say that it a great fit for home users."
Steven talked about how the file sharing worked with ZipCloud saying it was easy to use and only required that the other users have a ZipCloud account.
"Overall we are pleased with ZipCloud. The product is fully functional and works simply and easily. We expect that they will keep improving the product as time goes on." Said Steven.
About Online Backup Search -- Online Backup Search, established in 2010, is owned and managed by Intown Web Design of Atlanta, GA. The site was created as a place for online backup users to post reviews and learn about the best online backup companies. It is a website that helps to the online backup community. For more information: http://twitter.com/backupsearch
About Intown Web Design (http://www.intownwebdesign.com) -- Located in Atlanta, Ga, they are a web design and development firm with a focus on creating functional websites for business. Clients range from startups to corporations traded on the NYSE. Founded in 2007, with a specialty in open source technologies including PHP, Joomla and WordPress. They have continued to expand their expertise into improving site performance, usability and search engine rankings.
# # #